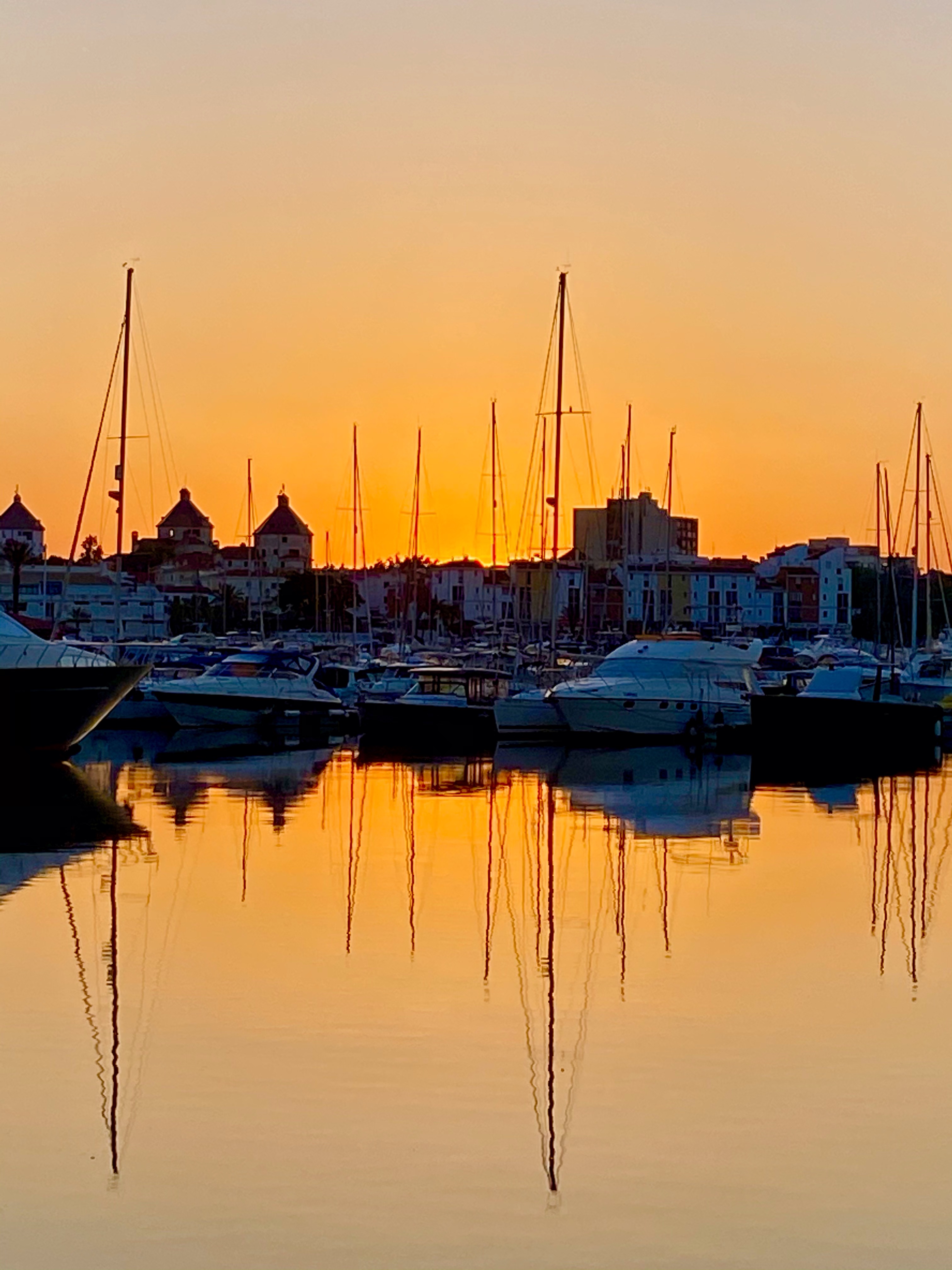 The chaps and I have just returned from a relaxing, low-key week, staying at a villa in the Algarve region of Portugal.
It had been 31 years since the two Simon's and I were there, when a group of about 16 of us descended on Quarteira and delighted the patrons of the Drunken Duck with our high-pitched football songs during Italia '90. The owner said that "we were the nicest bunch of chaps he'd ever had in his bar".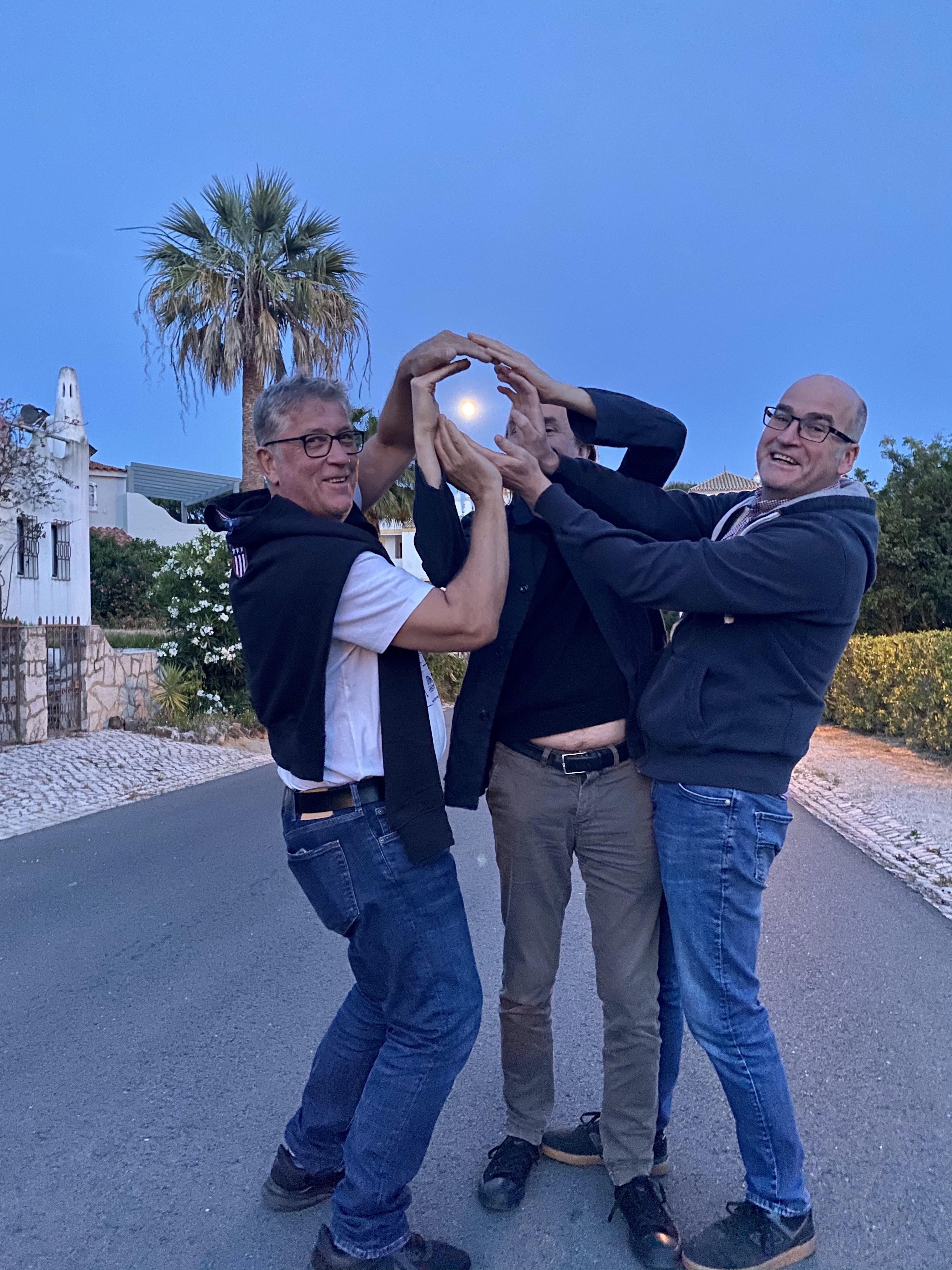 Portugal was one of the dozen "green list" countries that the UK government deemed safe, following the lockdown. Others included those popular vacation spots – the Falkland Islands, Tristan da Cunha and the Faroe Islands.
We were met by Carlos and Diana who transferred us to Villa Phi Phi in the small town of Loule. The villa itself was a bit tired and dark, and the bedrooms were pretty basic but we had a pool and the sun was shining. It certainly wouldn't have cut the mustard as a getaway for a couple looking for romance, but any romance the four of us feel, is directed elsewhere so the basic farmhouse style sufficed.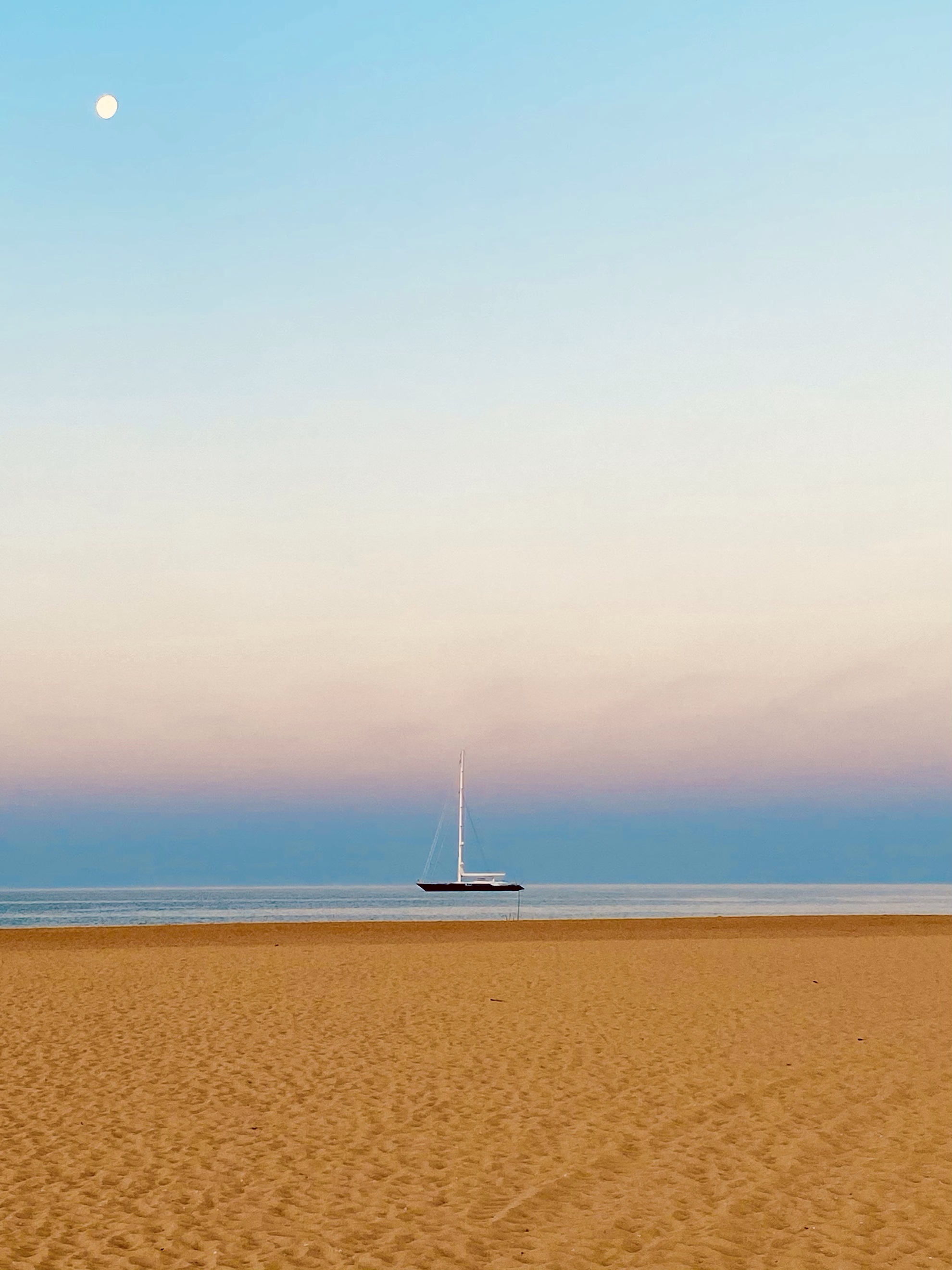 We were located inland, about 30 minutes walk to the marina and beach which provided a great opportunity to rack up steps. I averaged over 20,000 per day.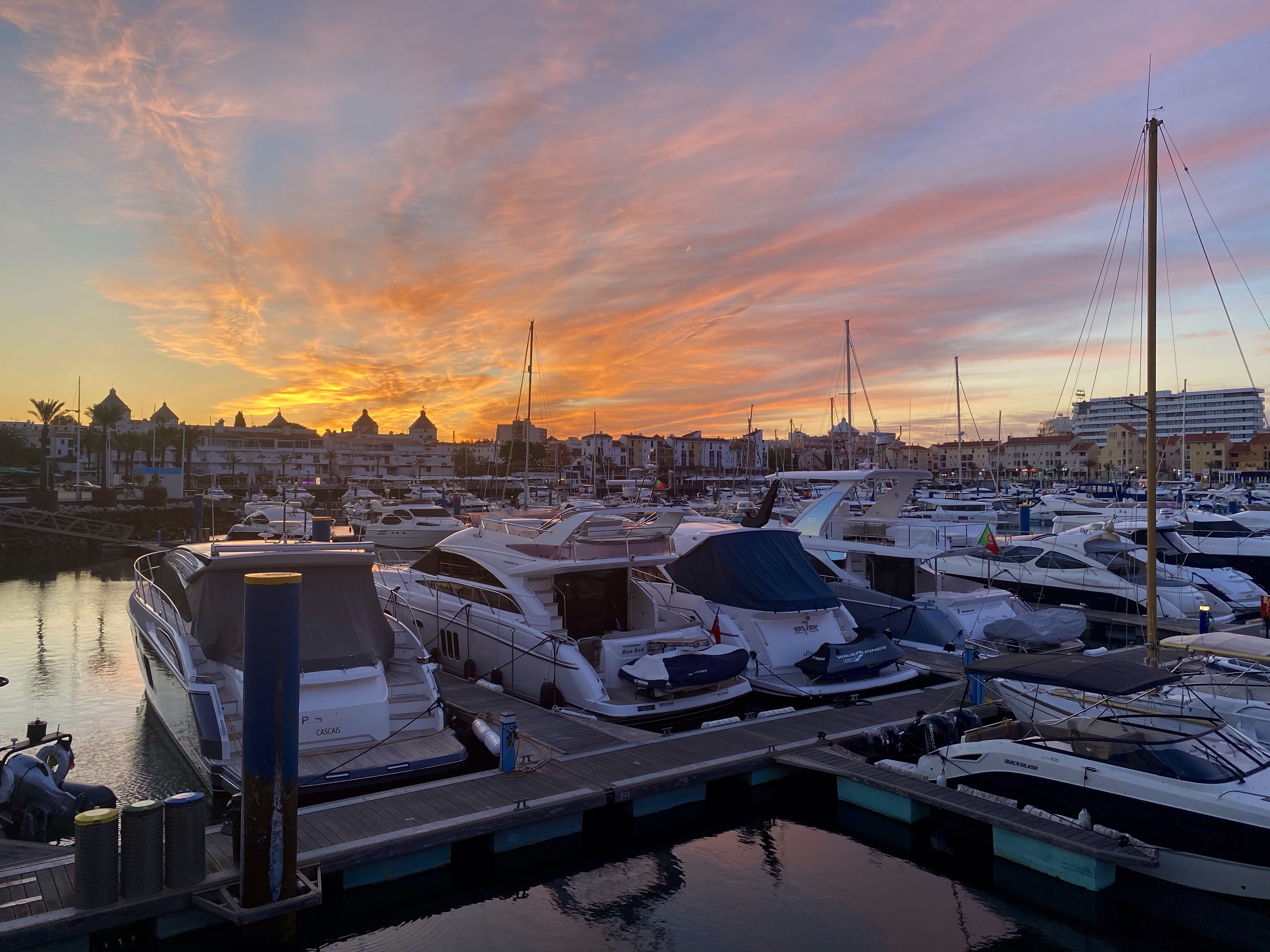 On Monday a rep turned up from the rental company to help us with any issues, and we found 59 year old Martin to be rather odd and not very useful. I wondered if he'd sustained a recent head injury.
He failed in his task of getting the TV working and was only partially effective in helping me secure a Covid test in order to get back to the UK. If Martin hadn't come over our lives would have been no worse.
We had sunshine 6 out of 7 days and my morning routine consisted of rising early, walking to the beach and performing 200 incline press-ups on whatever I could put my hands on as my new fitness regime continues. Bully and I even did some planking (he won).
We dined out every night but only one restaurant twice, as Jim liked the menu. Dining in the marina gave us the greatest options however it was the Brits abroad with tattoos and a slight air of menace (and that was just the girls). I wondered if the whole of Essex had shut down for a week. It certainly brought out the snob in me. Ironically, I was the one walking around with a Union Jack face mask so I probably looked as chavtastic as they did.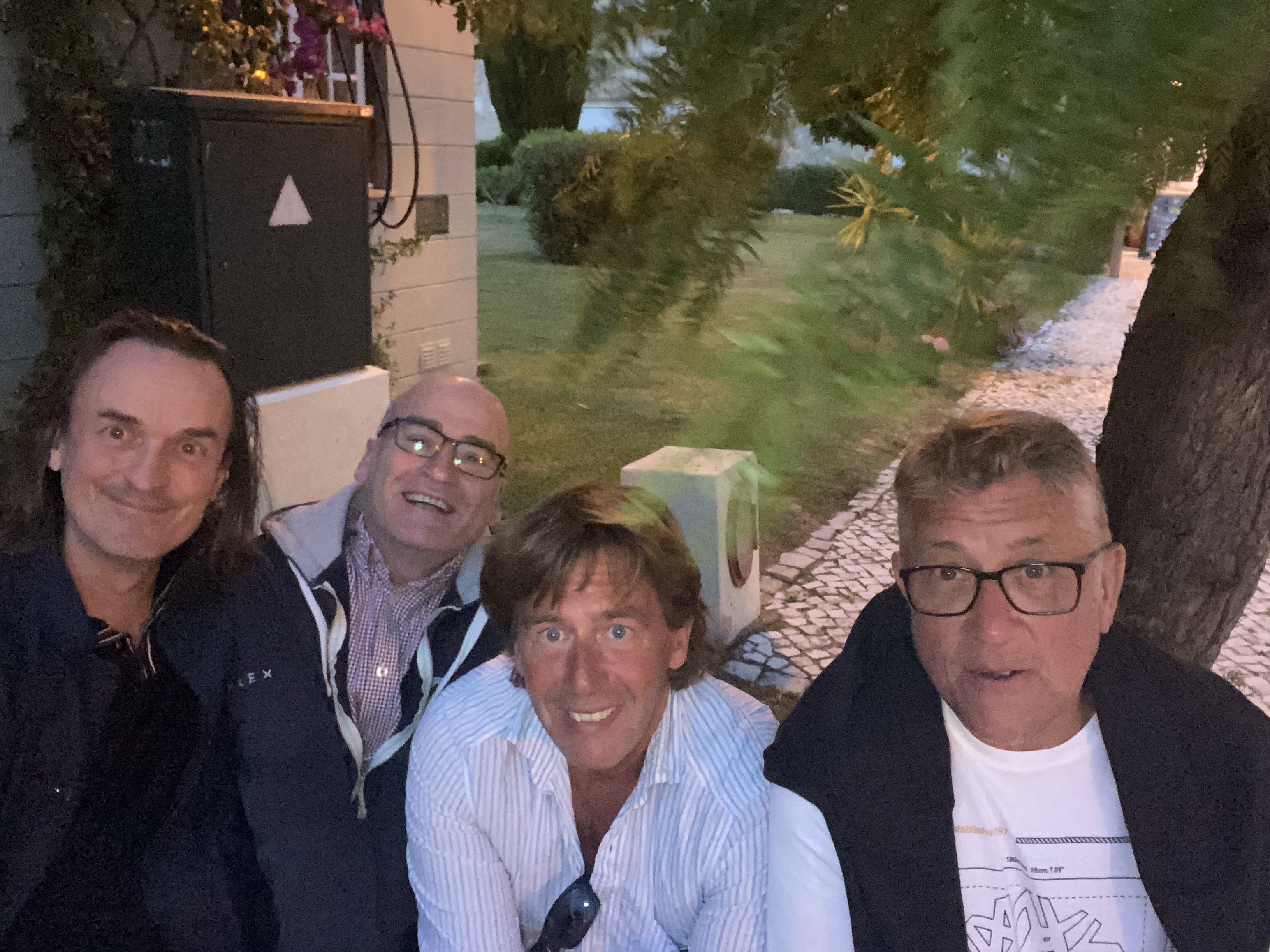 We chose to dine at the marina for a second night in what can only be described as collective masochism. I'm no expert in women's fashion but I think I can spot understated elegance when it sashays by. Essex females look like they're smuggling vegetables.
I spent three afternoons at the beach, which although a fair walk to get to, was pretty wonderful. White soft sand and relatively empty. I couldn't get the chaps interested so I went alone. One of the nicest beaches I've been to in Europe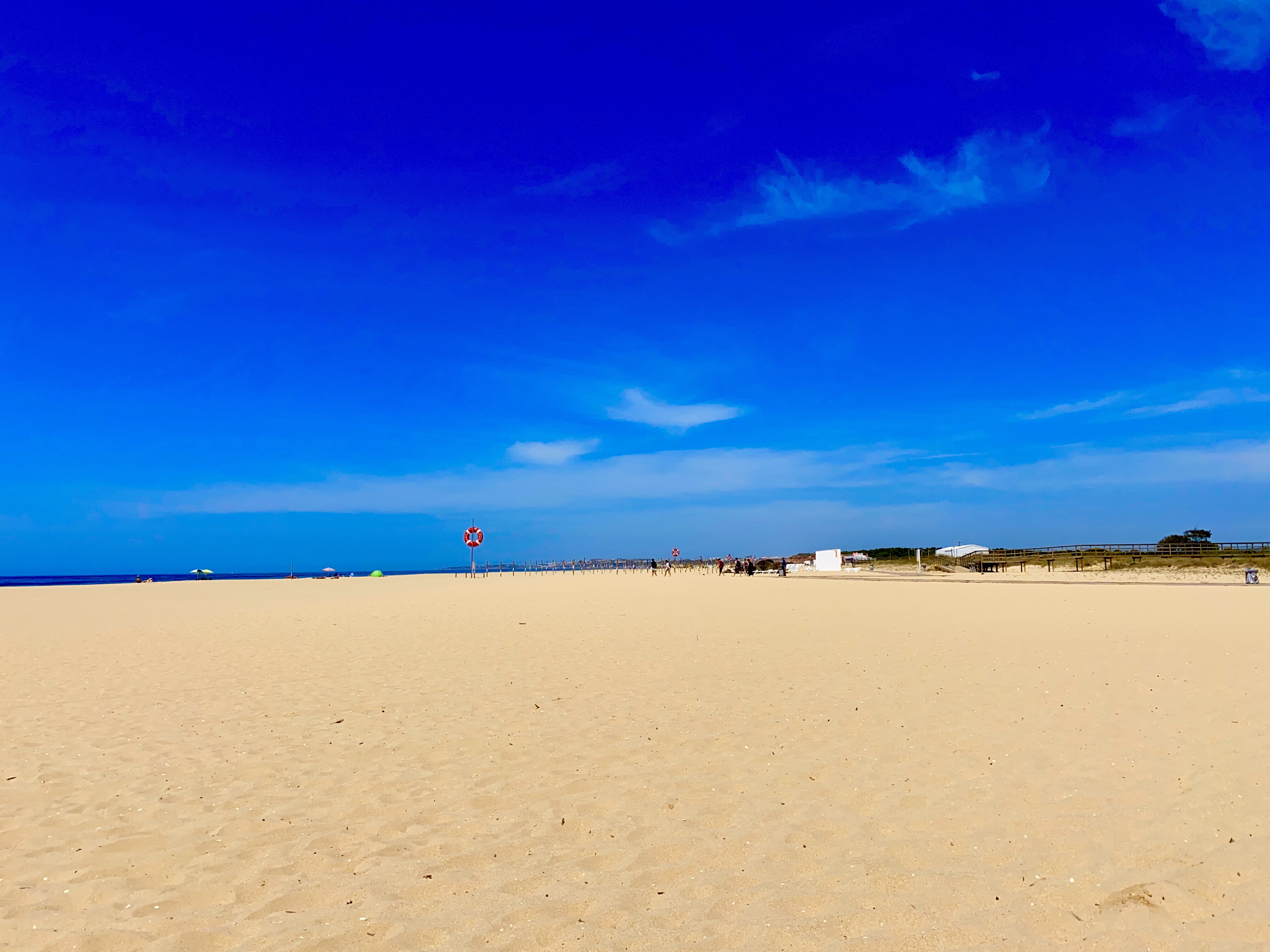 I took out a second mortgage for a rather spiffing pair of shorts in a French boutique. They fit so well I couldn't say no and I may even record the number of times I wear them on a spreadsheet to ensure some kind of value for money.
Jim had brought some new games for us to play, including a card game called Tichu which I was reluctant to play because I liked the card games we already played. We indulged Jim and lucky we did. A very good game indeed. We can get into familiar patterns of behaviour and think there's nothing better out there…but there often is.
I'd managed to find a Covid test for only €20 although getting there and back was another €45! A tent in a car park but very efficient and expeditious. Jorge was my Uber driver there and back and a very nice chap. He was 54 but in his younger days he was a long-distance runner and his best time for a half marathon was 1:12 which will have some of you slack jawed.
It would have been nice to visit Benagil caves via boat and see my friend Graham who lives down the coast in Ferragudo but the boys just wanted to chill. I'm blaming it on them, Graham!
I think I'd like to do a tour of Portugal at some point. Lisbon, Porto, Fatima and of course Ferragudo. A great week spending time with friends that I've known since my teens. Next year sailing.