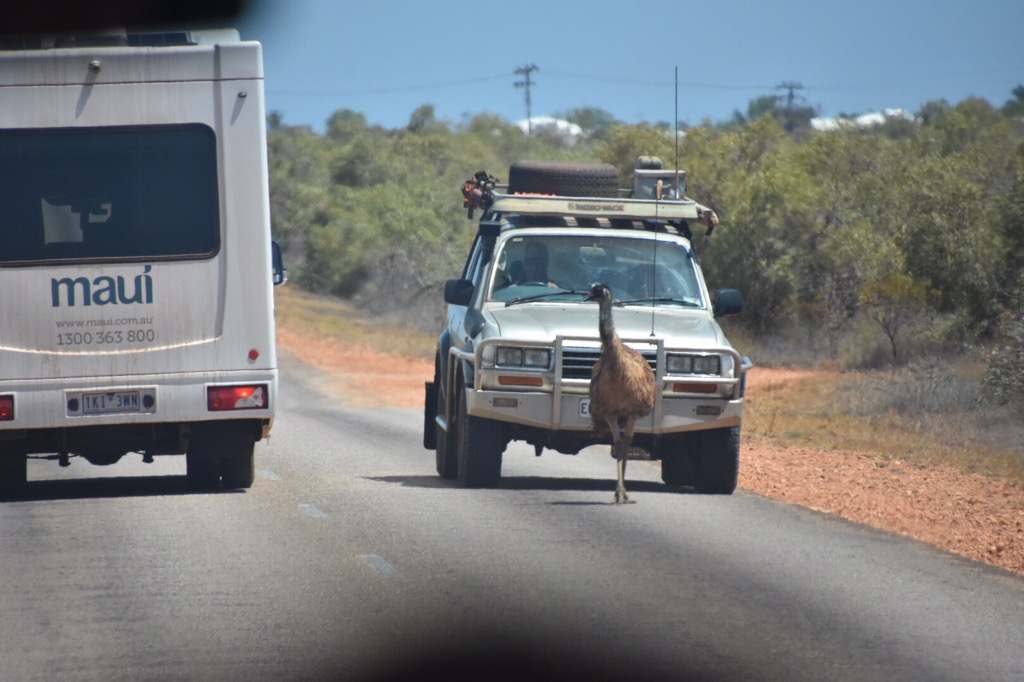 Exmouth, Western Australia
The low expectations theory certainly worked yesterday in Exmouth as we resumed the Australia circumnavigation. With only 2,500 residents Exmouth is very small and I was reliably informed that the nearest McDonald's restaurant was a mere 800km away in Geraldton. In many ways it was the real Australia or what I'd imagined it to be. In fact this was how I'd envisaged Darwin. It was also a very sunny place and it hadn't rained since June. The desert landscape reminded me of Egypt with very few trees and red sandy earth.
The three of us were booked to do a snorkel excursion with the ship in the Ningaloo Reef which despite the fact that I'd never heard of it, is world famous most notably for whale sharks but "twas not the season alas so we had to make do with smaller stuff.
Thirty of us boarded the boat and off we sailed to the reef. The water was a pleasant 75 degrees however visibility was impaired by a slight sea swell (Dutch accent) which made spotting fish tricky. It was still enjoyable though although the best bit was watching some of my fellow cruisers climbing back on board the dive boat.
The dive operation was owned by an English girl from Banbury who looked great in a mask (no mean feat) and moved to Australia five years ago. All good fun and no one died. On the journey back to the port we passed a wild emu just walking along the road in front of a car. There's something much nicer about seeing an emu in the wild than in a zoo.
The temperature is becoming cooler now that we're heading away from the equator. It's quite welcome though. Humidity was at 94% the other day which is a bloody liberty if you ask me.
My ship mates are well. Ben got in trouble the other day by starting a "small" puzzle on a table designated for a "big" puzzle. Within hours it was taken off. I did warn him not to mess with the puzzlers.
In the last week we've met a young German chap called Michael. He's 29 and is the boyfriend of a crew member who works nights. He's fairly shy but has been slowly coming out of his shell. He's of slight build and I get the feeling that the partnership between his head and his hair will end before too long. He's the most typical German I've ever met and it's hilarious. He came to Astrid's birthday bash the other night and we all had a hoot. I asked Michael if he'd enjoyed it and he said "yes, it was satisfactory" in a German accent with no hint of a smile. He could have been a character from Allo Allo.