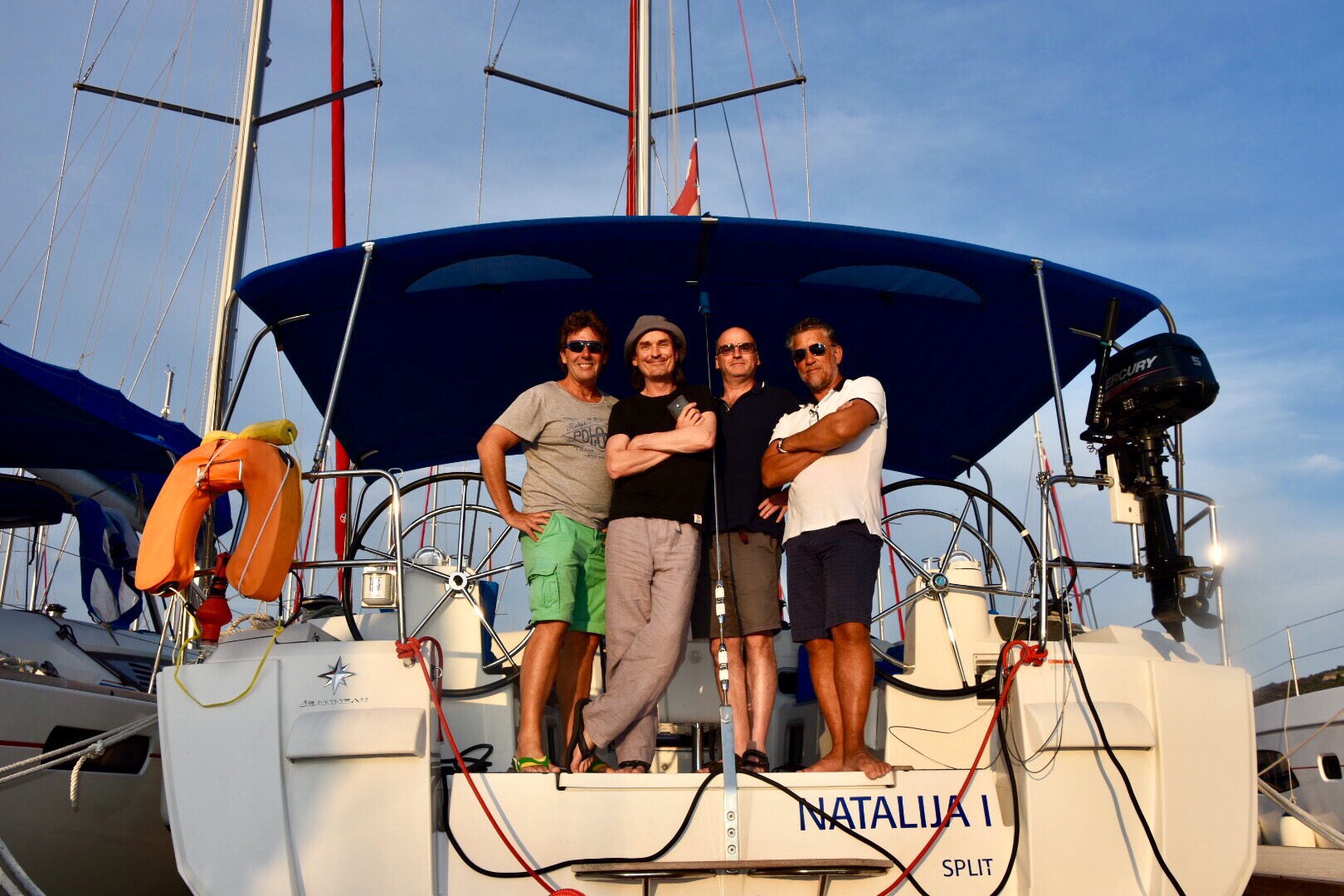 I was greatly relieved to arrive in Marina Agana after such a long drive and see the chaps. We got some supplies from the supermarket and went to dinner. Sunday was our first day of sailing and I'd hired a skipper for the day because we'd forgotten everything from last year. Young Marko was pleasant enough but his English wasn't great and he didn't have the same physical attributes as Martina from last year. Not his fault. He was just male. Still, we pumped him for information to reacquaint ourselves with the vessel – the same 47ft monohull we had last year.
It was a relatively easy sail although it was into the wind meaning we had to zigzag (tack) to make any progress. Much like my golf. We were the second boat to arrive in Masilinica on the island of Solta and when mooring, Bully did most of the work with Marko taking the glory. Parking is by far the most stressful and difficult thing to do. Masinilica was very pleasant and the first of the expensive Croatian marinas we were stopping at (five nights cost around £300 – £60 per night). Charlie (the hostess) had arranged a gin and tonic party as an ice-breaker. There were 8 boats on the flotilla plus the lead crew. The event was happening right by the back of our boat so avoiding it was tricky. We did some obligatory socialising and met a range of people from perfectly acceptable on one end of the scale to Scottish on the other. We left early, had dinner and played cards.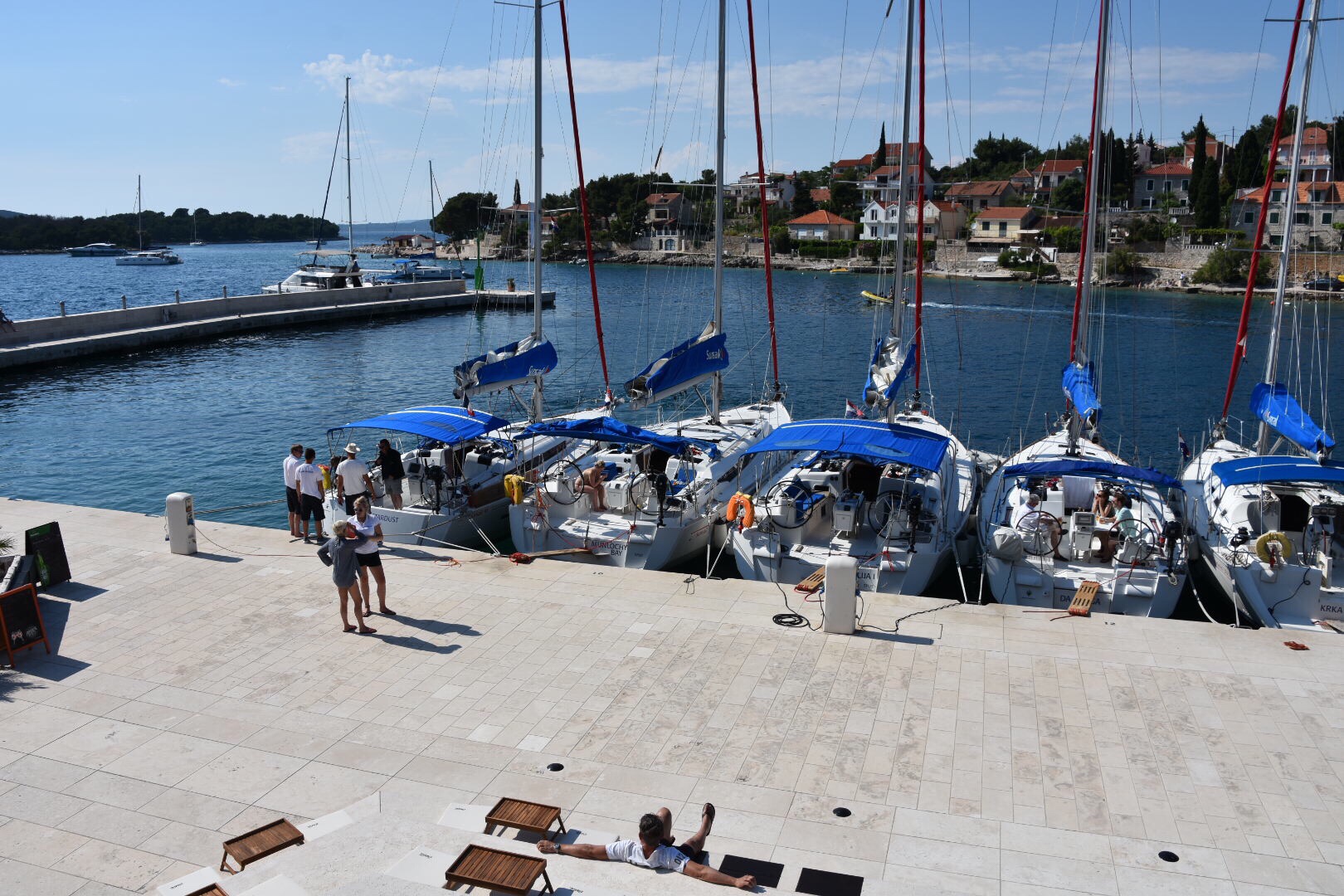 Misilinica, Croatia
Monday was our longest sail of the week at 32 nautical miles to the island of Kaprije where home for the night was on buoys which was a much easier parking manoeuvre. It also meant we could have a swim and most importantly get the dinghy out. We declined the group meal though. The g&t party had left us wanting less. Dripping wet after a swim I managed to slip on the stairs and land on my back with a huge bruise on my arse to prove it. Talking of arses I took this photo of some cheeky Germans.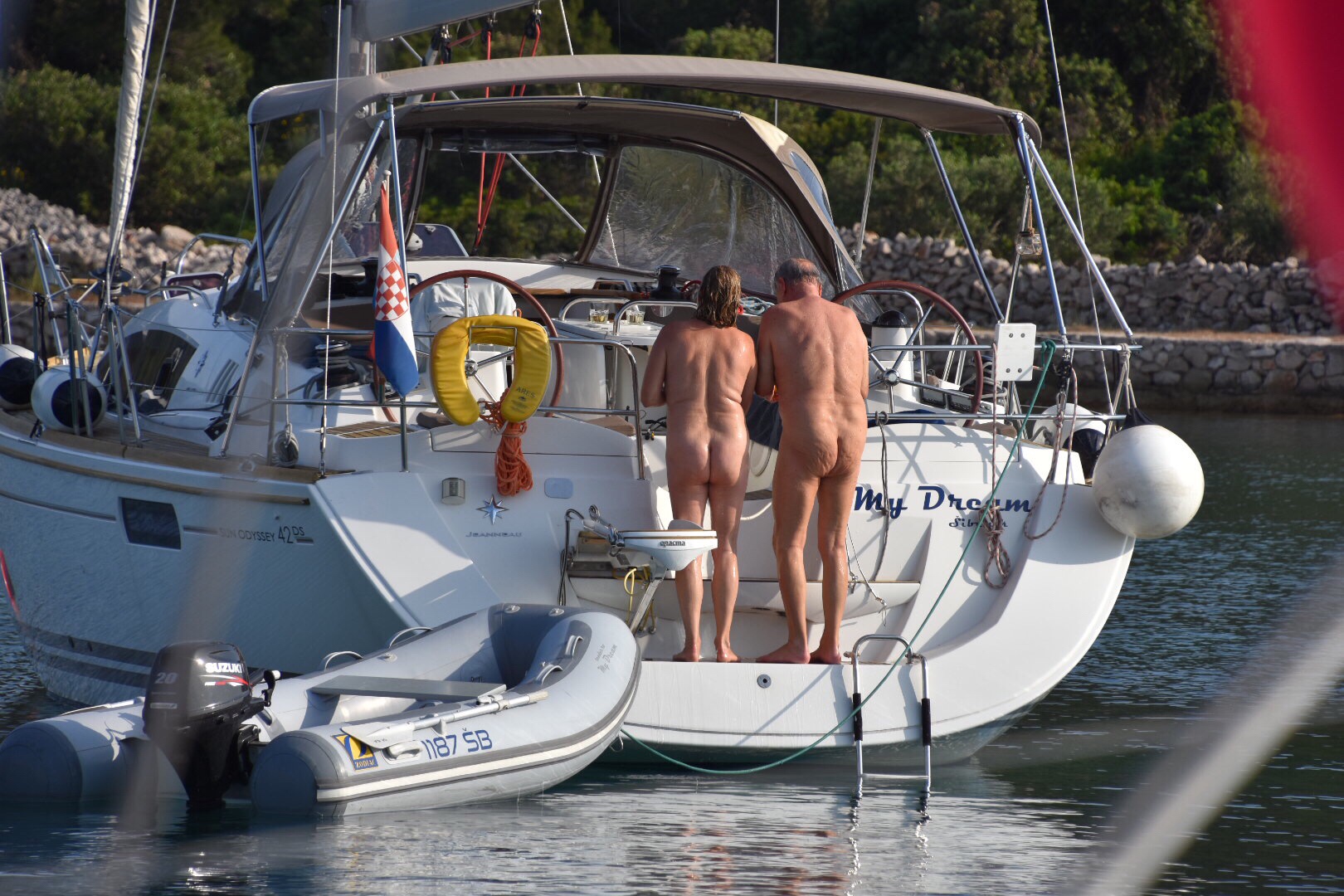 On Tuesday we left at 11 and outside the sheltered bay it was rather lively with headwinds between 25 to 30 knots. If it had been like that all week we would have stayed in the marina and played cards. Two hours in, we escaped the open sea and headed up river where things calmed down. We sailed up another two hours before reaching our marina for the night at Skradin.
We had to back-in (stern to) to a busy marina and let's just say that my attempt was less than proficient, some might even say shambolic. So one of the sunsail guys boarded and did it for me making it look very easy. Berthing is a bit of a spectator sport and what the crowds on the other boats want is to see a disaster. They don't want Mr. Expert with a perfect approach arcing superbly into a tight spot with the precision of a surgeon. They want high drama and a novice at the wheel with the high possibility of boat damage or bodily injury. Add to that the other boats waiting to come in and it's a time for considering the wisdom of booking a flotilla holiday in the first place.
During training you only park a couple of times on a smaller boat with an instructor by your side. It's not nearly enough to build confidence and as Charlie our flotilla leader said, every time is different taking a number of factors into account. I struggle not to be able to do something or not to have the confidence to do something. It doesn't sit comfortably with me. It's funny how over the years the confidence of youth subsides and by the time you reach an age when you're favouring cotton twill chinos with an active waistband, you tend to stick to what you know and leaving ones comfort zone isa decision not taken lightly.
Throughout the week there were some clear duties, preferences and skills emerging. Bully was the main man at the helm and the best at mooring/ parking and finding rousing sailing music. Jim was the sail "tweaker" with a penchant for arty photographs (see below for just a sample) and Simon topped up his tan and made the best lunchtime baguettes in the Adriatic. My own skill-set involved navigation, knowing how to spell the places we stopped at and emptying the dunnies at sea. And it has to be mentioned that one of the new features of our flotilla sailing is the "afternoon nap".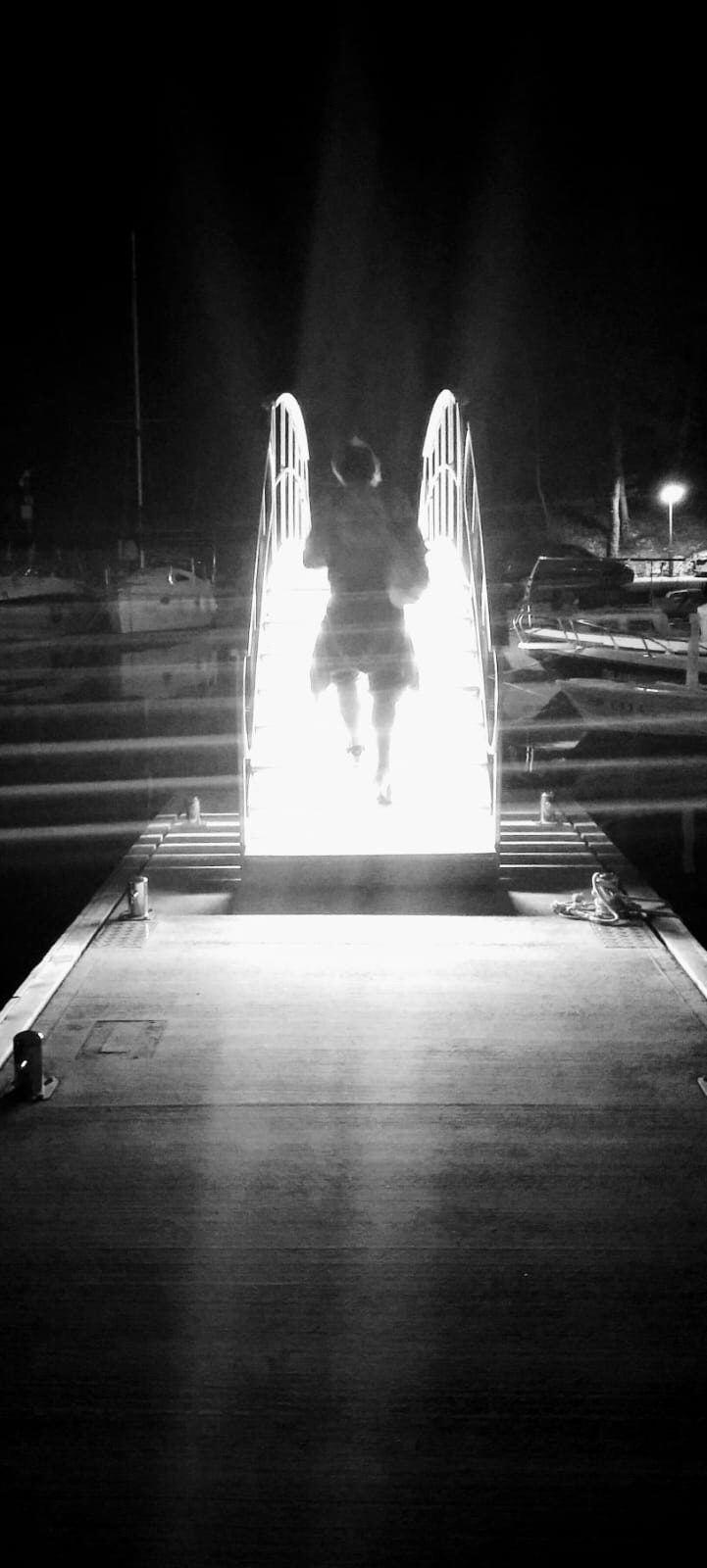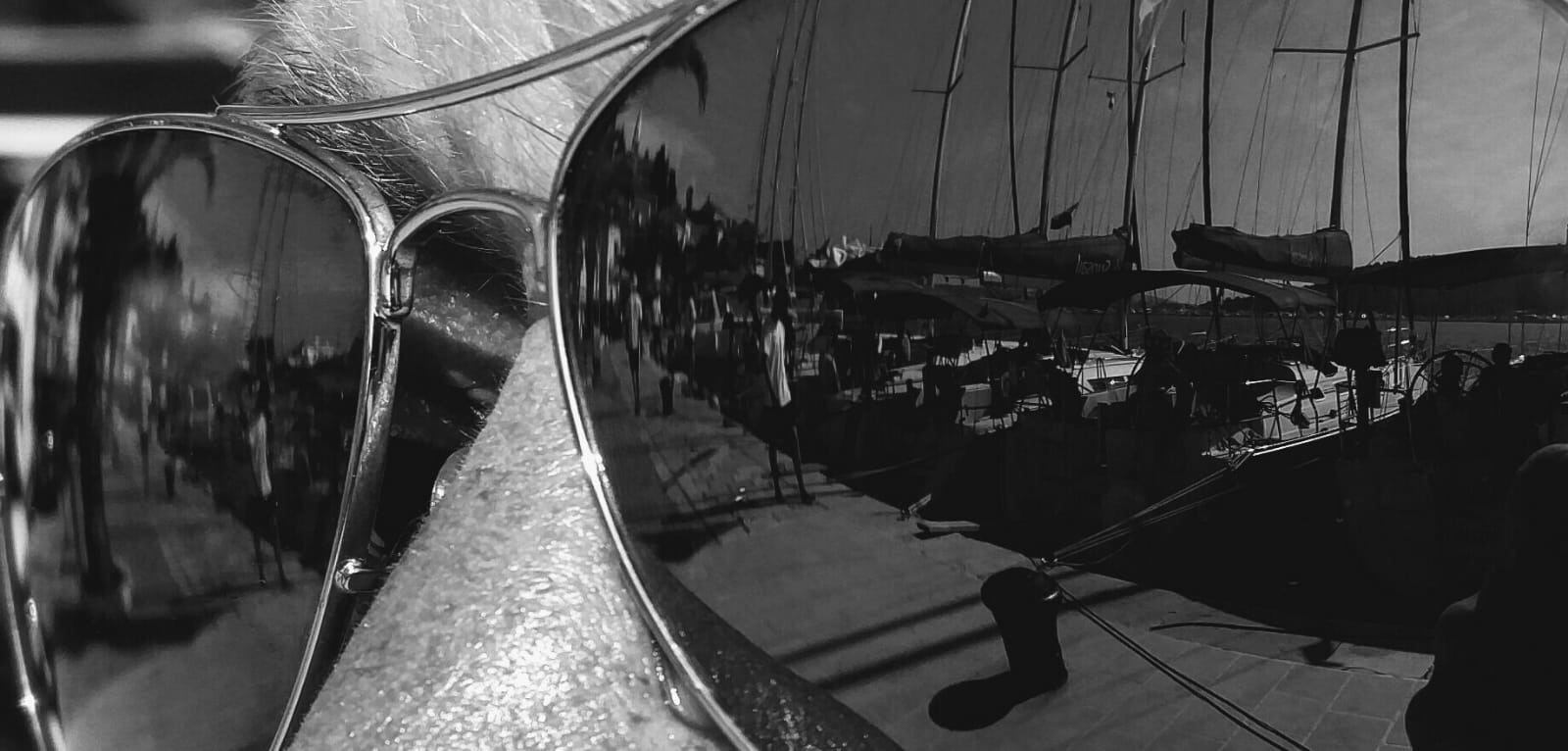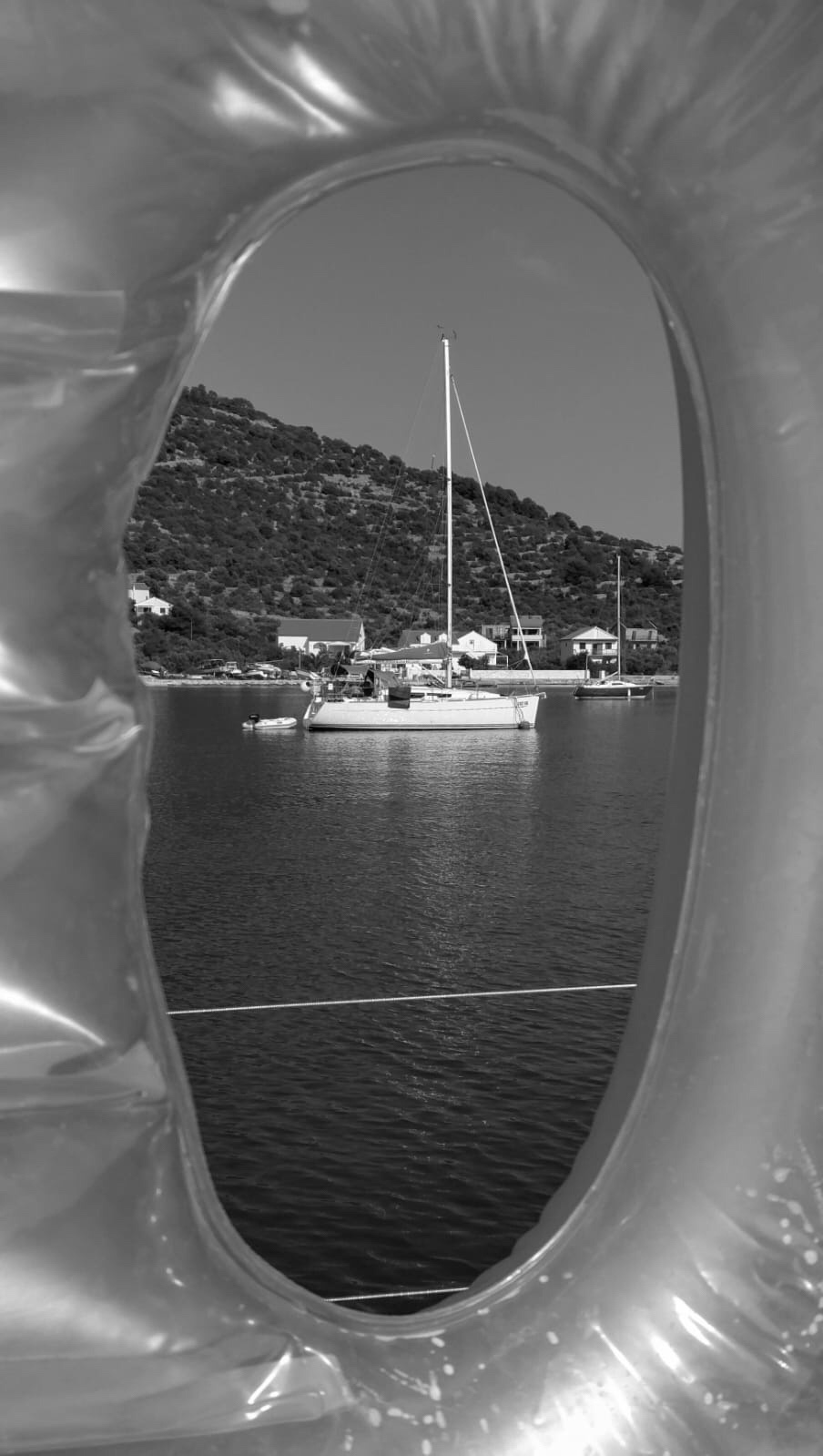 We visited four marinas in total. Masilinica was up first followed by Kaprije which is also an island and then Skradin and Rogoznica which are both on the mainland before returning to Marina Alana. Despite Simon doing naked dips on the galley stairs, the visual highlight of the week was the waterfalls in the Krka National Park called Skradinski Bak. Seven waterfall in total and very scenic indeed. As Jim said, sometimes you come across something so understated in World terms that it exceeds expectations.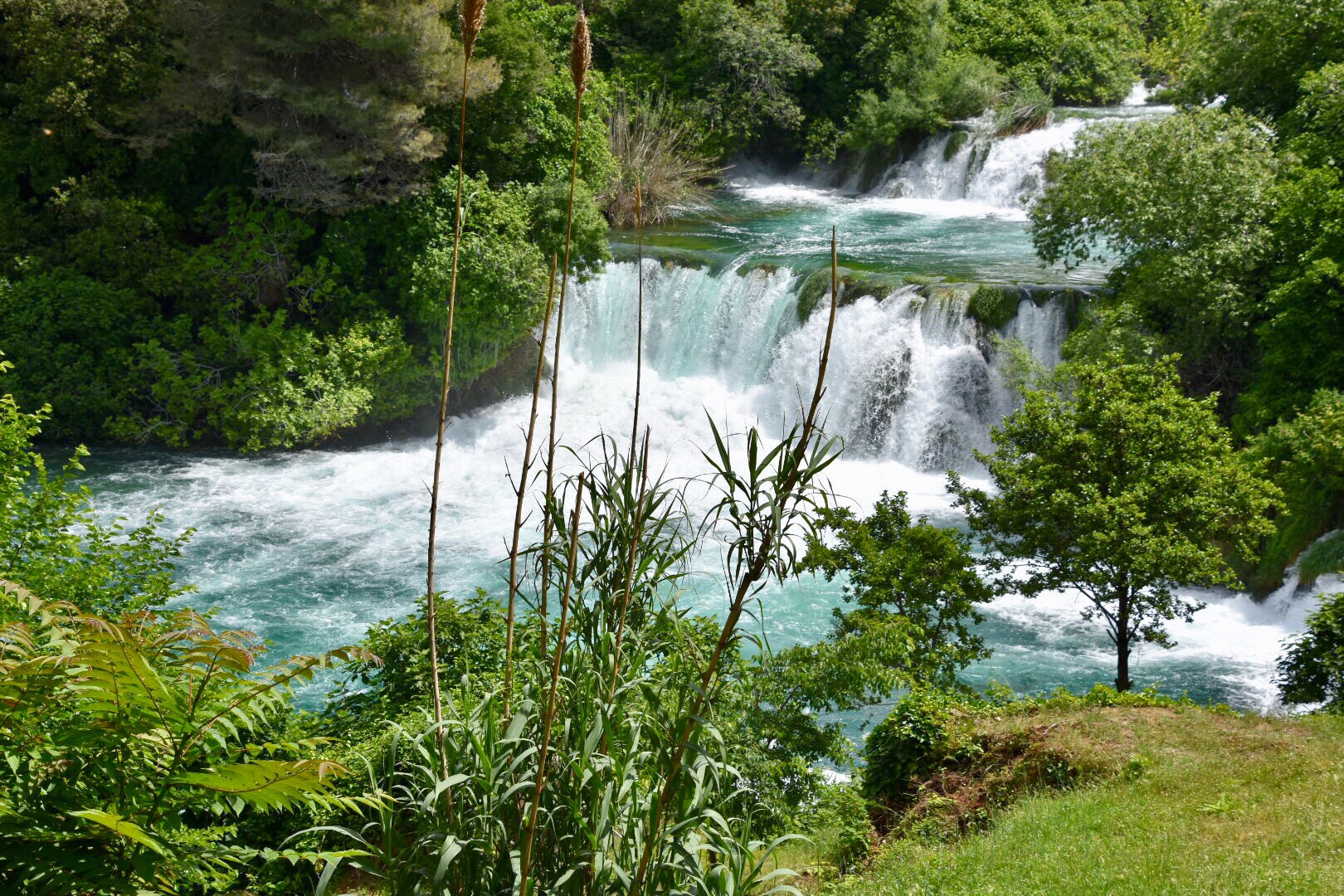 Upon returning to base we were the first boat in so no spectators and Bully parked it superbly. Watching all the others arrive back was a real treat and it made me realise that mooring is not an exact science and that there are many people worse at it than me.
We decided it was a good idea to turn up to the final event as it only lasted half an hour. There was also a prize giving and every boat won a prize. We won the Independent Chaps who Didn't Need a Crew prize which translated as the Unsociable Bastards Award (UBA).
For our last evening we went to a restaurant which amongst other things had some washing hanging on a line which I found suitably charming. It was a marvellous week with the chaps and I already miss them. As always we had a lot of laughter and good-humoured banter (insults).
We had fabulous weather with only one day of rain and a bit of a lightning storm. We had stayed put that day but some of the other boats had ventured out including a boat full of trainees who'd anchored overnight and had to endure 40-50 mph gusts. Having said that, they were Scottish so it probably felt normal to them. They also won the poetry competition with a number of words I didn't recognise as English. Our attempt at a limerick descended into smutty comments about the size of Charlie's chest (hostess with the mostest) so we didn't submit an entry.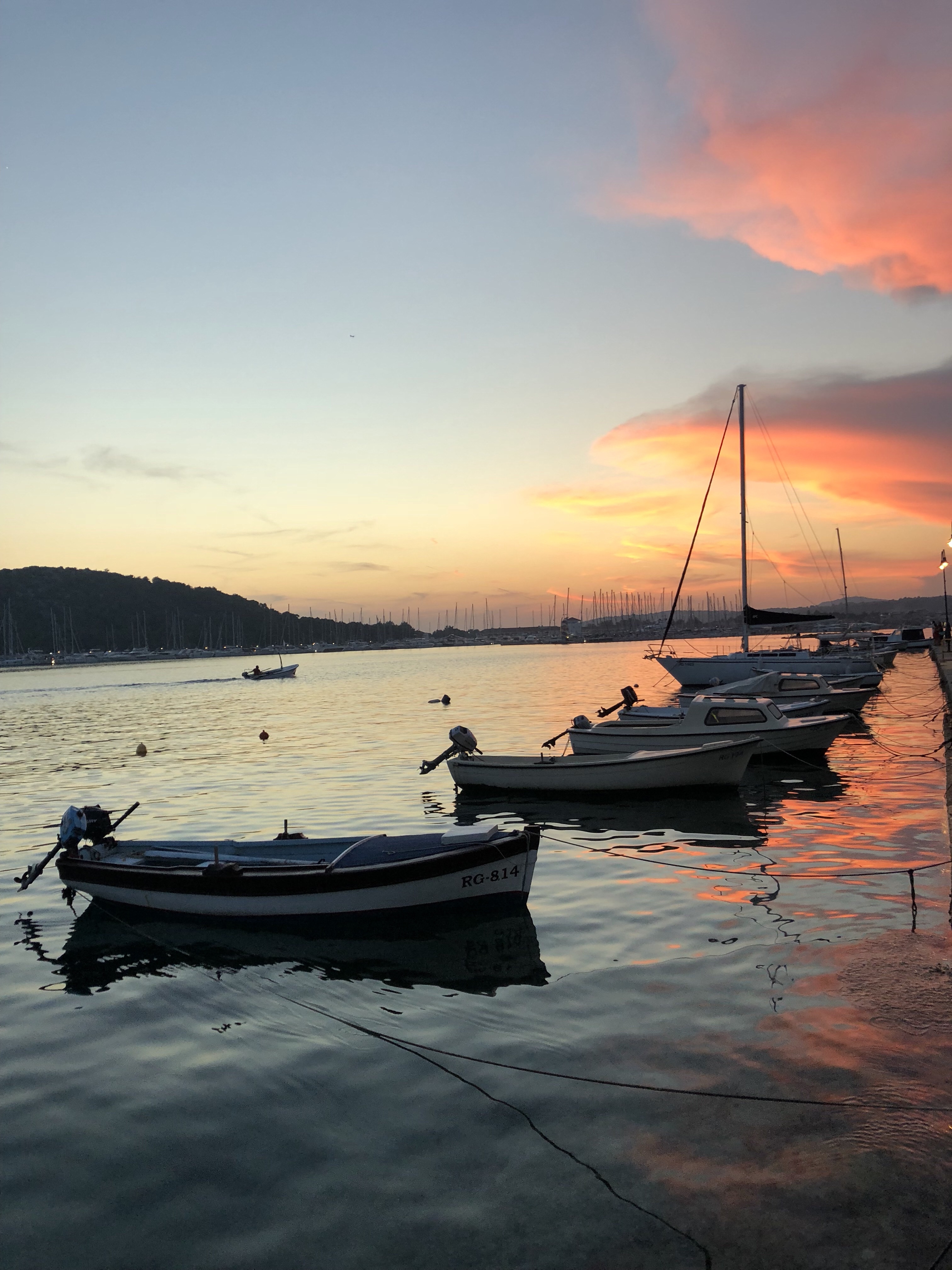 Rogoznica, Croatia
Our humourless skipper Charlie (the other one) did his best to secure some end of flotilla tips at the final event by telling us how much he'd enjoyed sailing with us and meeting us and how much of a pleasure it had been, and how much he loved us all, blah, blah, blah but hiding his insincerity was not a skill he had mastered.