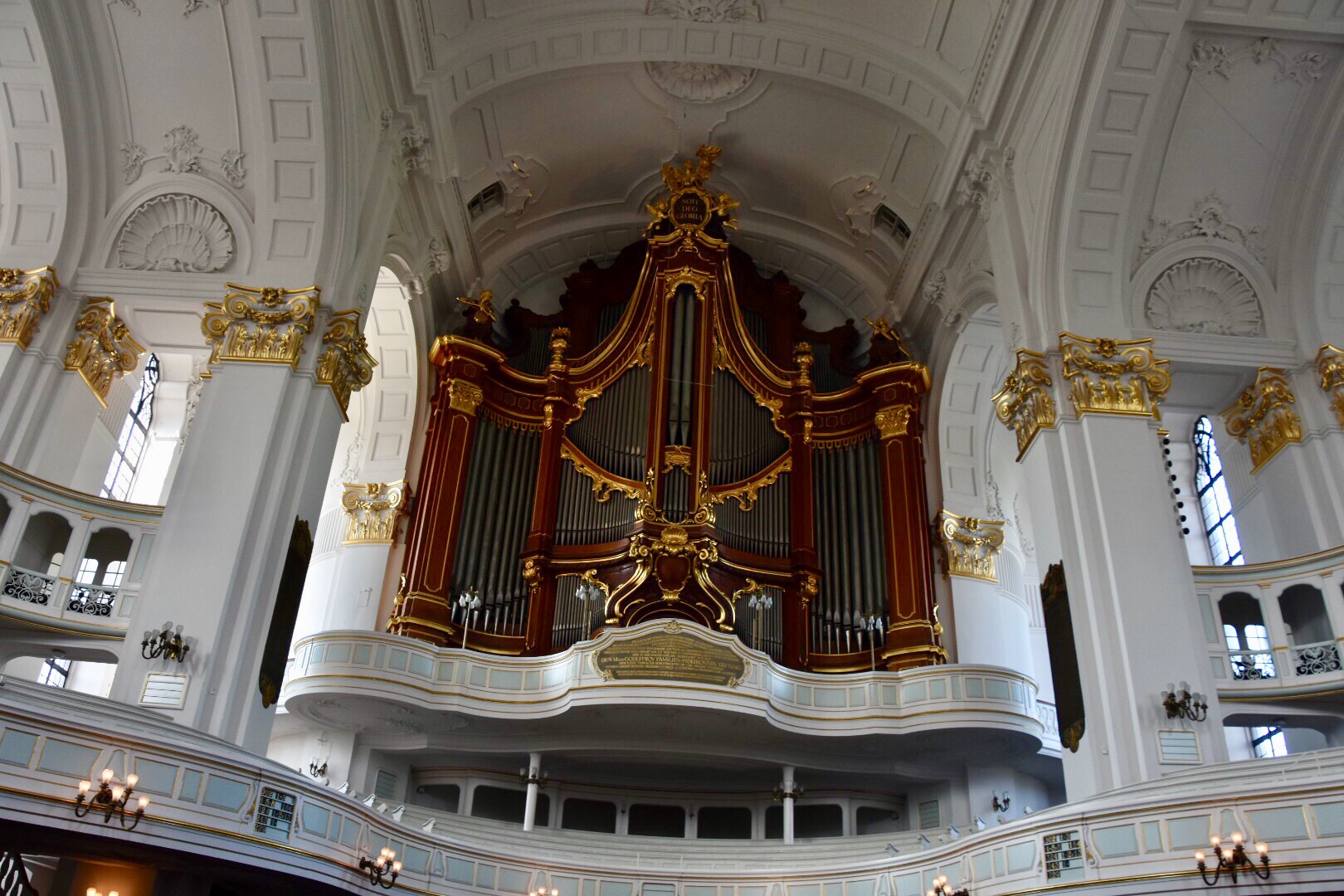 We set off on Saturday for our chaps cruise, minus Jim. Simon (Evans) and I arrived in good time at Southampton about ten minutes before Simon (Bull). The taxis seemed reluctant to go anywhere near the cruise terminal because of traffic so we decided to walk the 0.7 miles with our wheelie bags. It was a nice easy stroll and we were checked in and on the ship in a matter of minutes.
A little later on we saw ambulance and police activity on the dockside and it transpired that a guest, who was pushing a wheelchair, had died at check-in. There'd been a lot of chest pumping but to no avail. We were not sure if the person in the wheelchair boarded or not – room to themselves and extra coat hangers. Not to be sniffed at.
The beverage package was a whopping $78 a day so Si Evans and I declined but Bully had already purchased it at the pre-cruise special price of about $53 a day. The problem with a beverage package is that it encourages drinking and I can do without that thank you very much.
This was the third time I'd sailed out of Southampton and I have to say I don't like it. It's the people. The majority I wouldn't even issue a passport to let alone set them free on an international adventure as ambassadors of the UK. The existence of these people should be kept very quiet indeed.
On day two I squandered an hour of my life at the excursion seminar. Beth was "adequate" but kept asking the audience questions. How is everyone? "Well, Beth, I can't speak for everyone, but I'm doing okay except for a blister on my foot". Who has been on a cruise before? Whose been on this ship before? Who likes walking tours? Who has booked an excursion already? Who has their tickets? Who'd like me to stop asking stupid questions? Even more disturbing was that people were actually putting their hands up in response to her inanity. You see, when someone talks to me like I'm a 6 year old with learning difficulties, I don't want to play along. I want to punch them. It got worse whenever she said something that she clearly thought was impressive by saying, "can I get a woo". Suffice to say, I kept my "woos" to myself. My woos are reserved for special occasions. Anyway, it gave me a few tips of places to visit including, amongst others, the Miniature Wunderland in Hamburg about which Beth commented that she gets very excited about tiny things. It couldn't have gone better for her.
At lunchtime Bully and I entered the blackjack competition and both qualified for the final. I wiped out in round six but Simon went all the way and was unlucky not to win with a cruel 5 after doubling down on 10. He was the runner-up to the $500 first prize. Nothing for second place.
It was formal night on the ship and we decided to swap our table of 4 to something a little more sociable. We ended up with Brett, a college professor from Savannah, Georgia, Lawyer Larry from New York State and an English couple called Kay and Ian.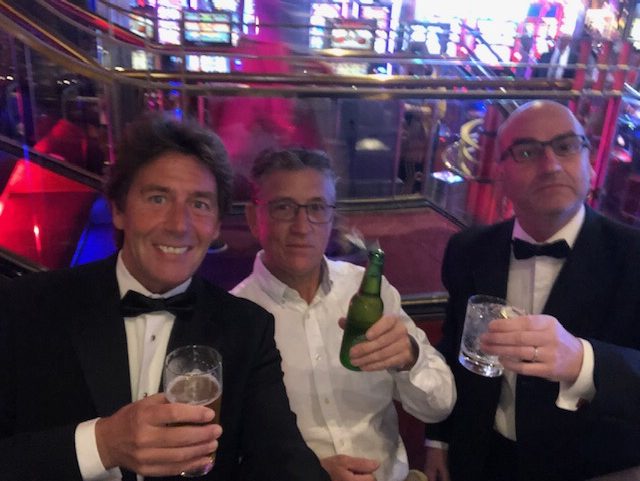 The following morning, our sail-in to Hamburg took a few hours as we navigated the river Elbe in overcast and foggy conditions. By the time we got off the ship things had brightened up considerably but we still all wore a coat for some reason. It was an easy city to walk around and I was keen to see some of the baroque architecture and visit a few churches. The city dated back to 834AD making it rather old. Bully had been before and was happy to go with the flow and as for Evans, he just wanted to have lunch in Hooters.
First stop was St Michael's Church which had the largest mechanical organ in the world and a bell tower which we ascended the hard way. After climbing the 400 plus steps we had some very acceptable views from the top. Back at ground level I went inside the ornate church and I lit my usual candle and sat for a moment watching a chap on the upper level play with his organ. I found the chaps outside and we walked to lunch.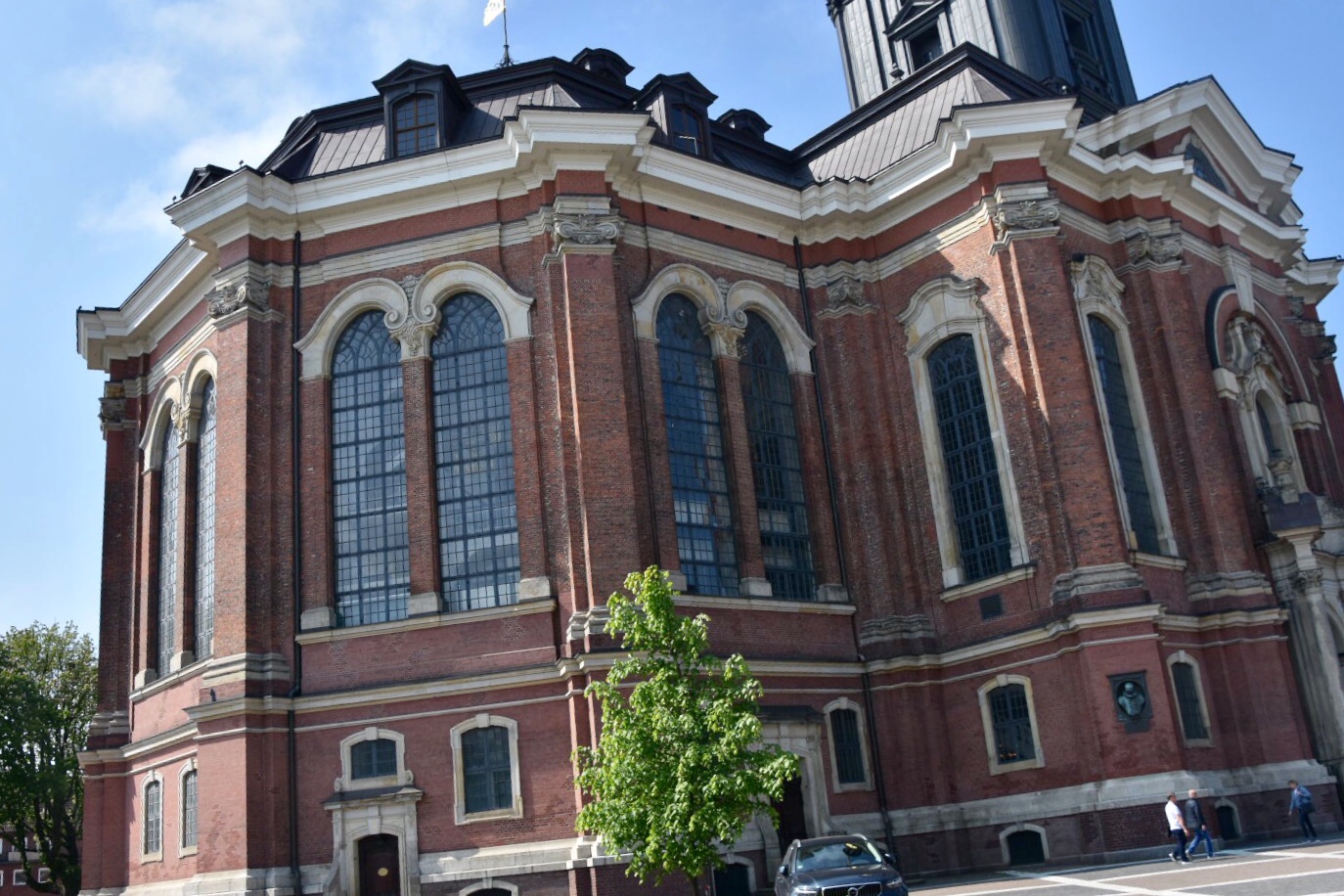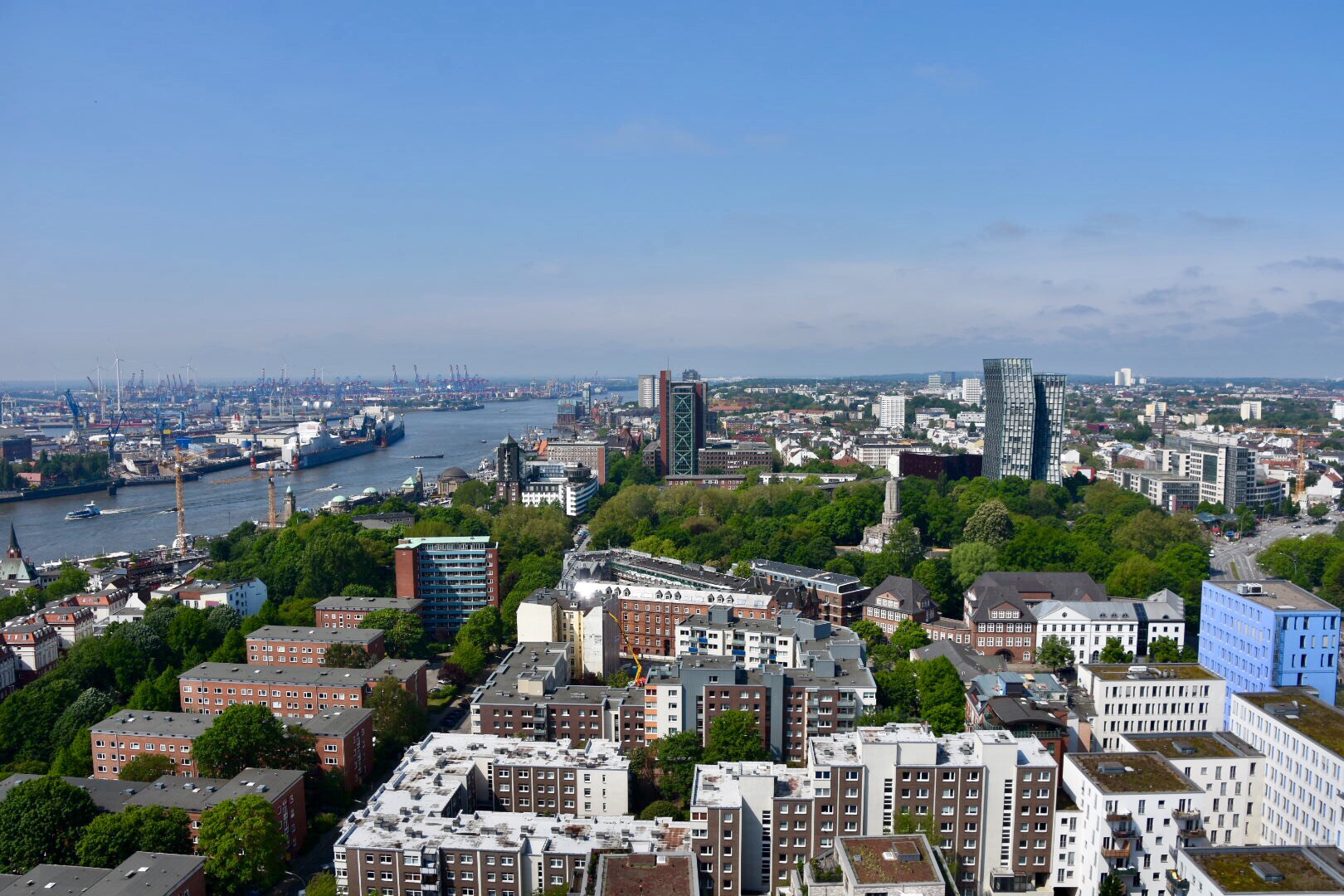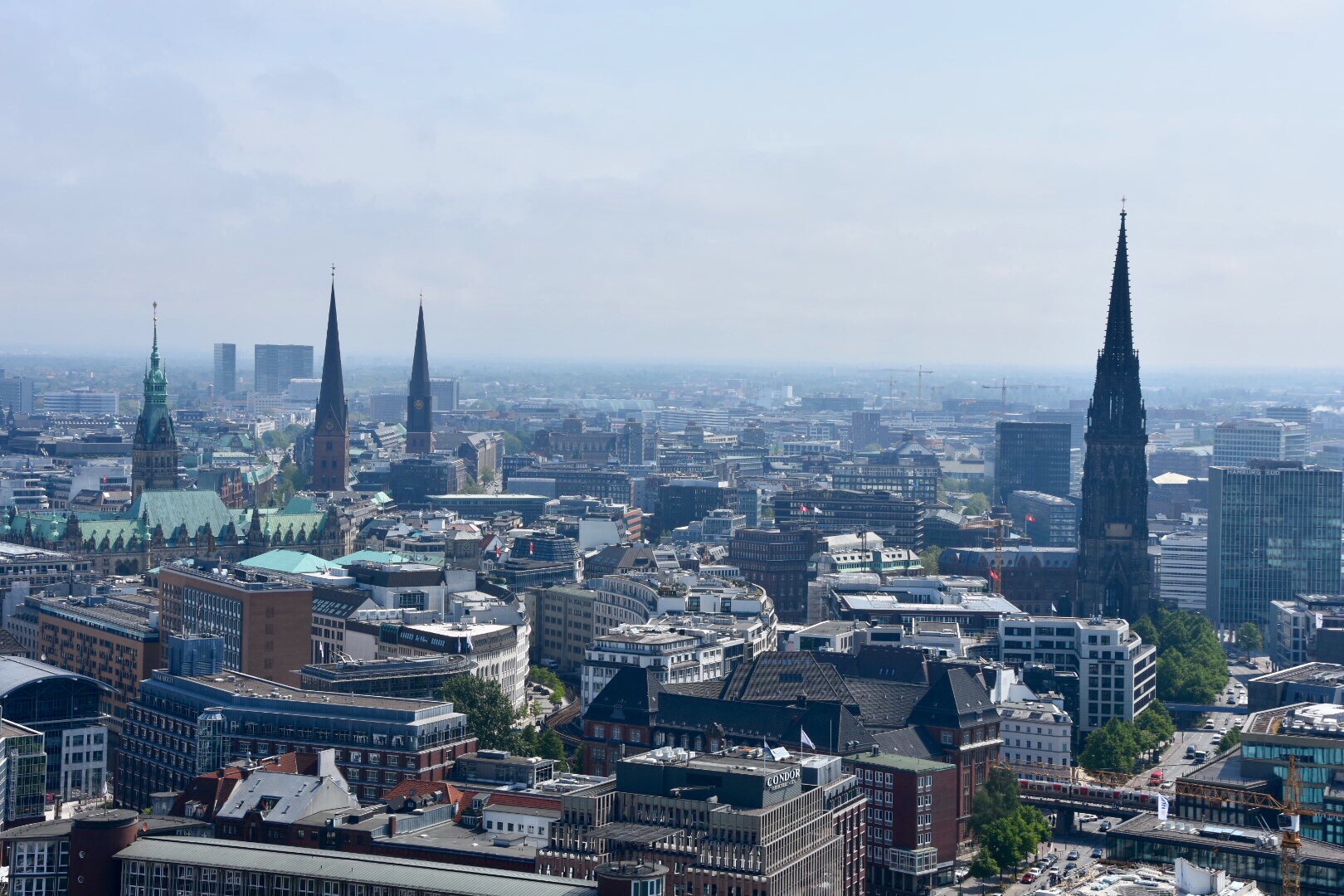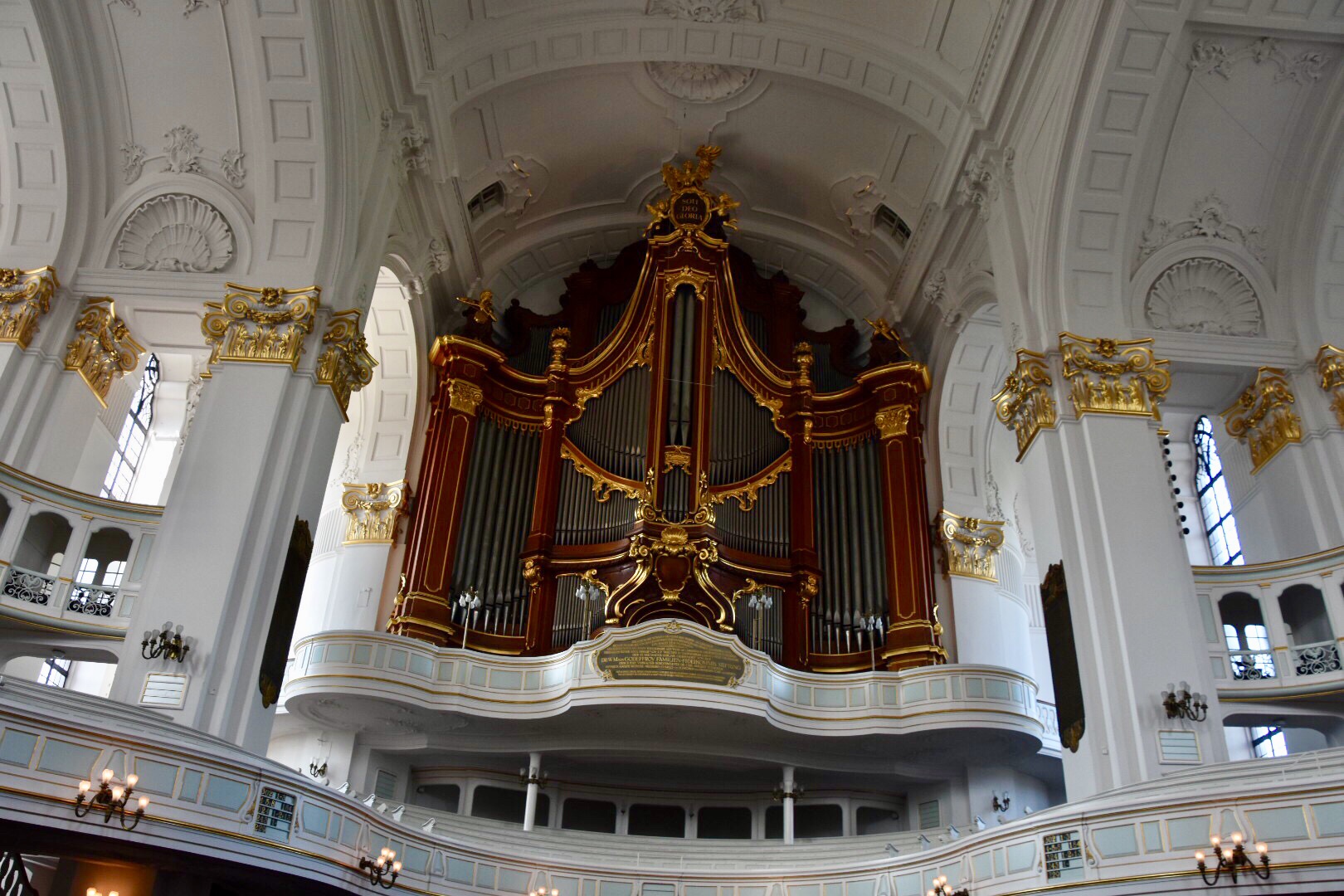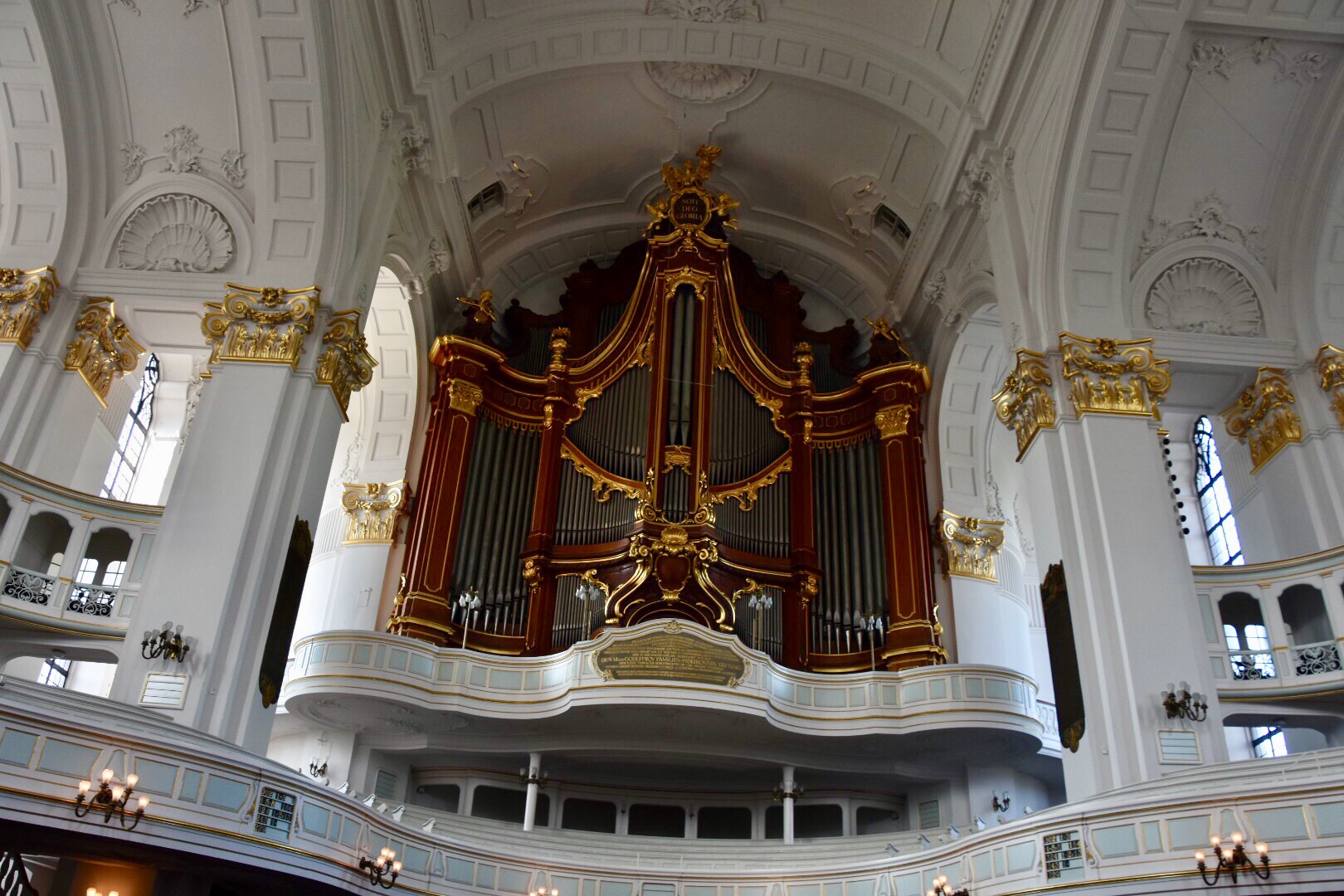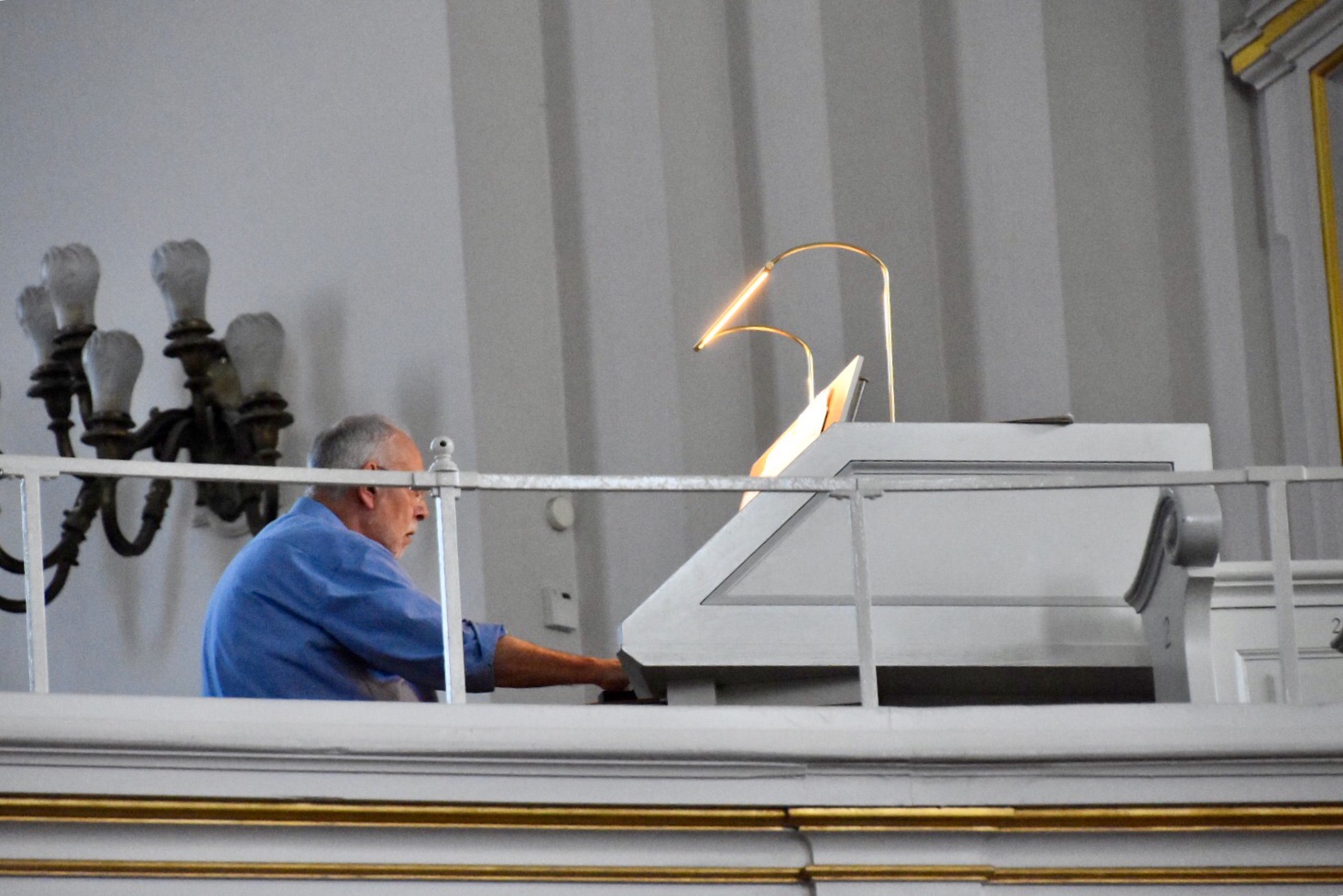 Hooters was in an area called Reeperbahn which is the red light district of Hamburg and very seedy. En-route we wandered into a sex superstore to see what titillates Germans. Let's just say it was educational.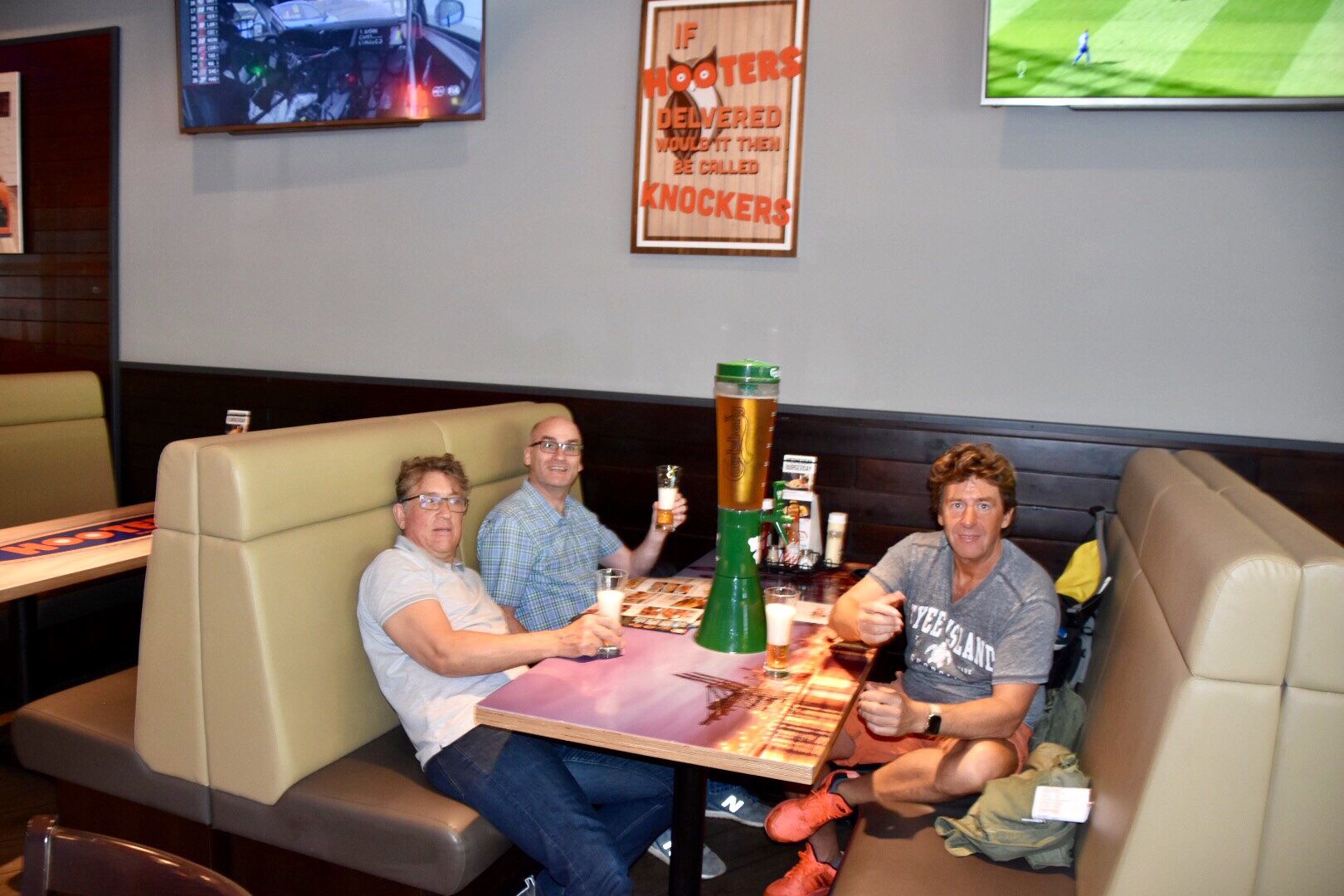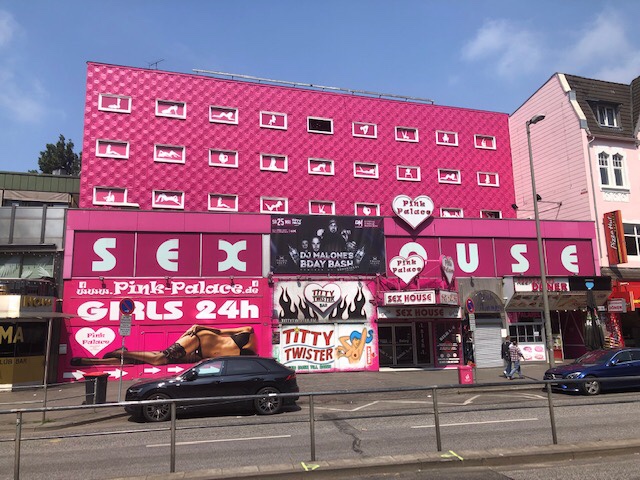 After lunch we headed back toward the ship via the Town Hall or Rathaus as they call it in Germany. A fine building indeed although I don't think it aroused the boys to the same degree.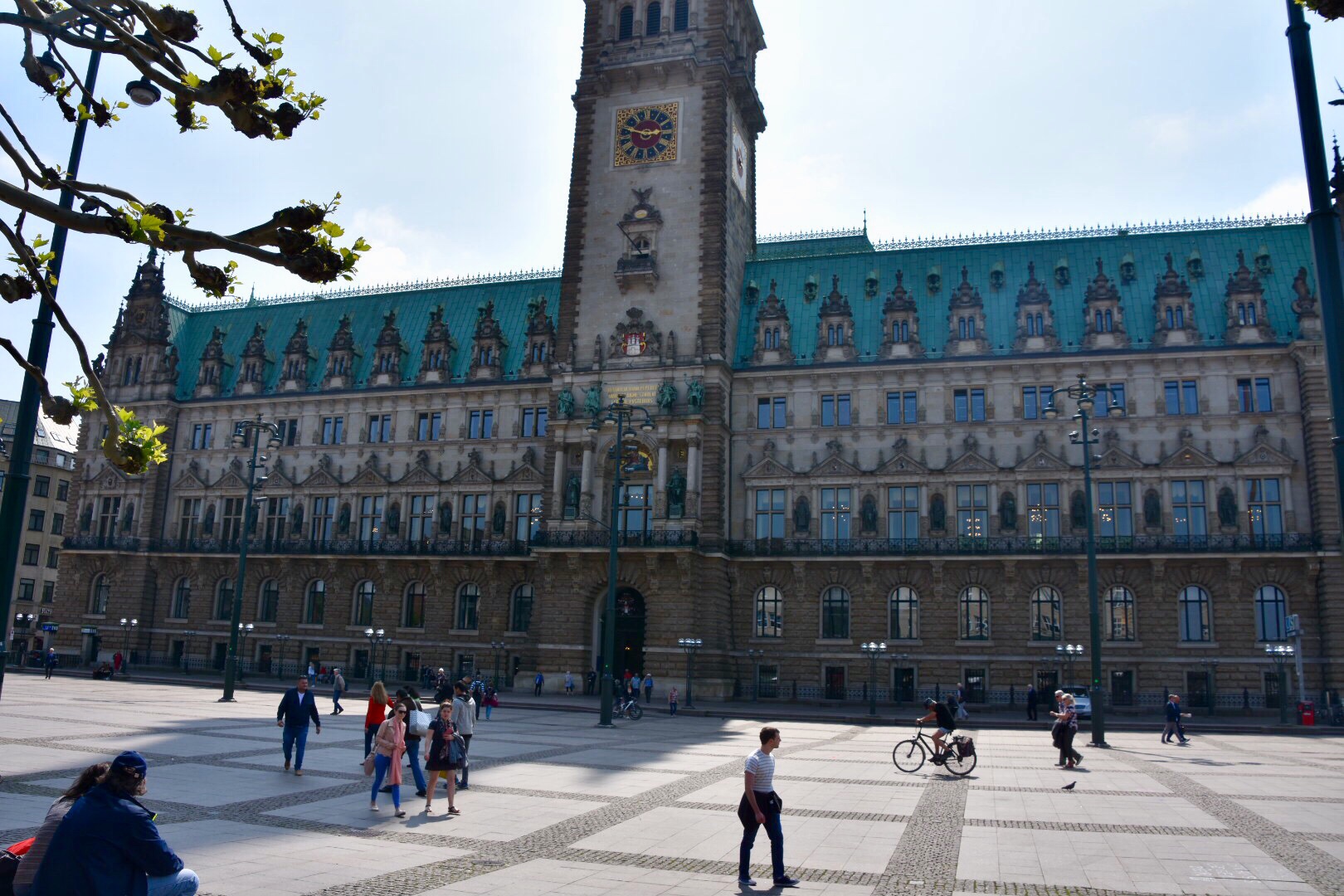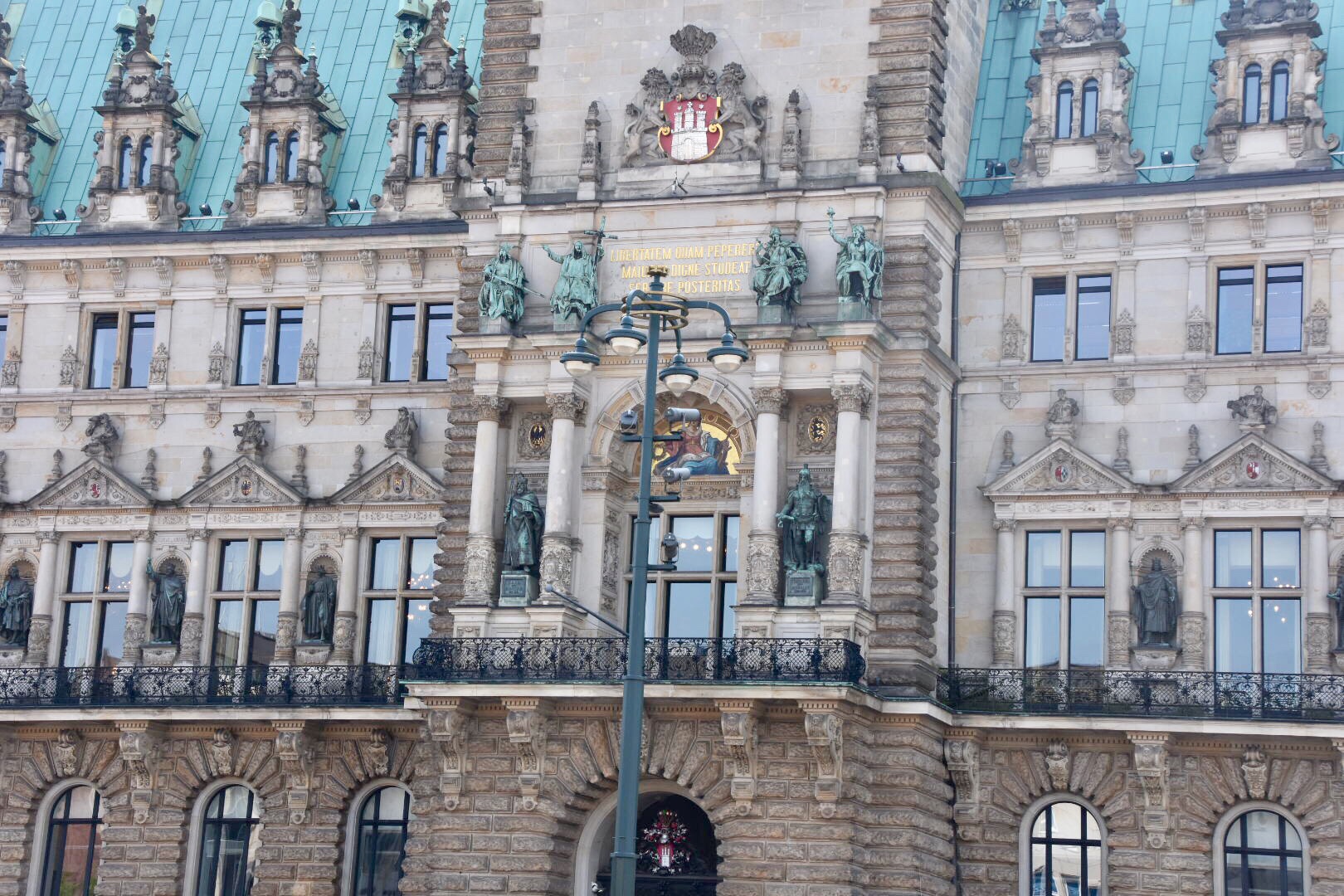 Our last stop before re-boarding the ship was the Miniature Wunderland which at first looked like it might be rather tame but turned out to be fascinating. The airport was the most impressive model with planes taking off and landing. A number of countries were represented, with models constructed to include their most famous landmarks. Italy was fabulous. My only criticism is that it was a little busy inside despite being late in the afternoon. Over 18 million people have visited this attraction and a board showing numbers by nationality was interesting (well, to me it was). 174,000 from the UK, 9 from the Vatican but the lowest was 5 from St Vincent & the Grenadines. 72 from Burkina Faso was a surprise, as was 204 from Mongolia but 12 from Burundi was the real startler. Burundi is the poorest country on Earth. The vast majority of Burundians struggle just to eat yet a dozen of them had travelled to Germany's second largest city in to visit a model museum.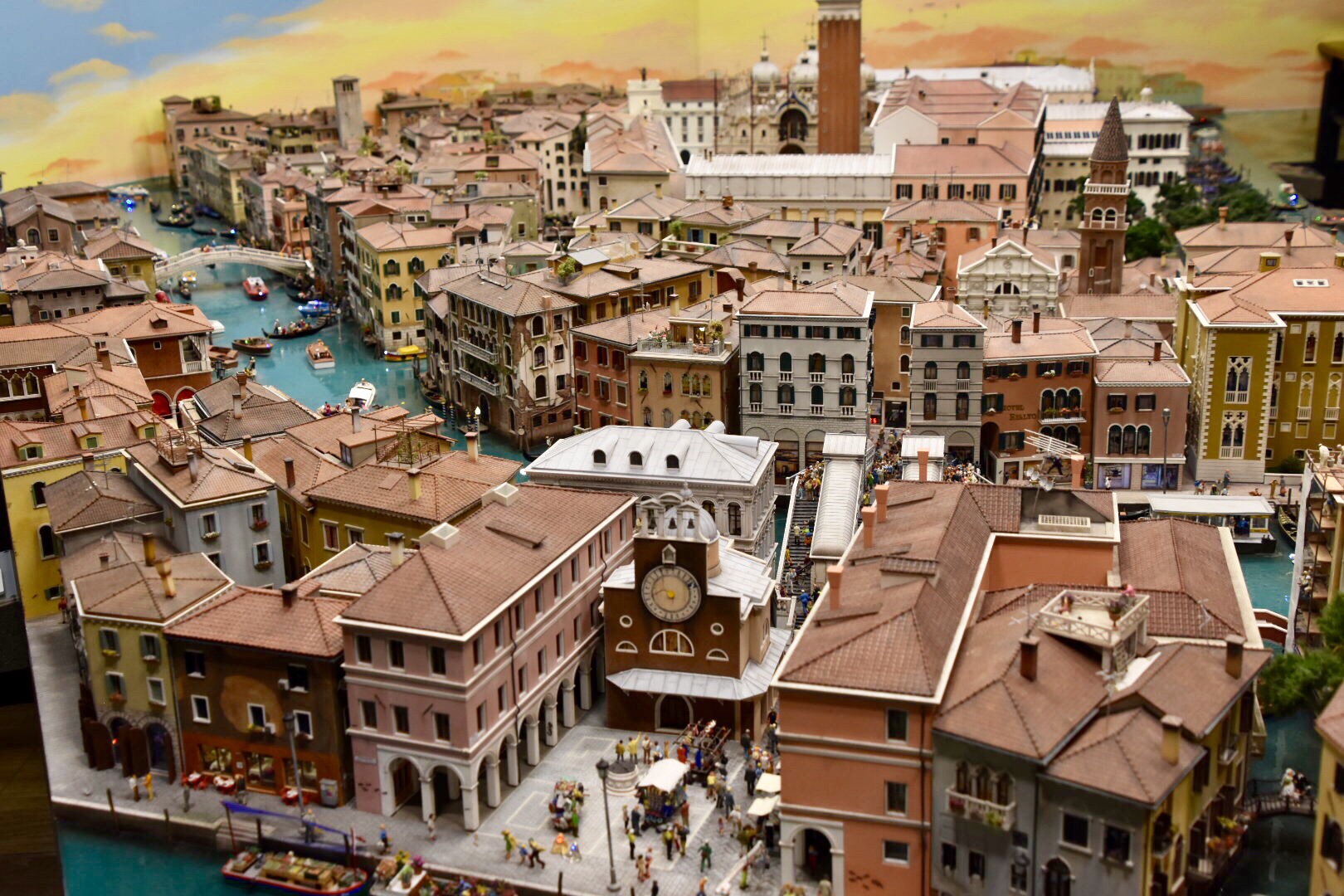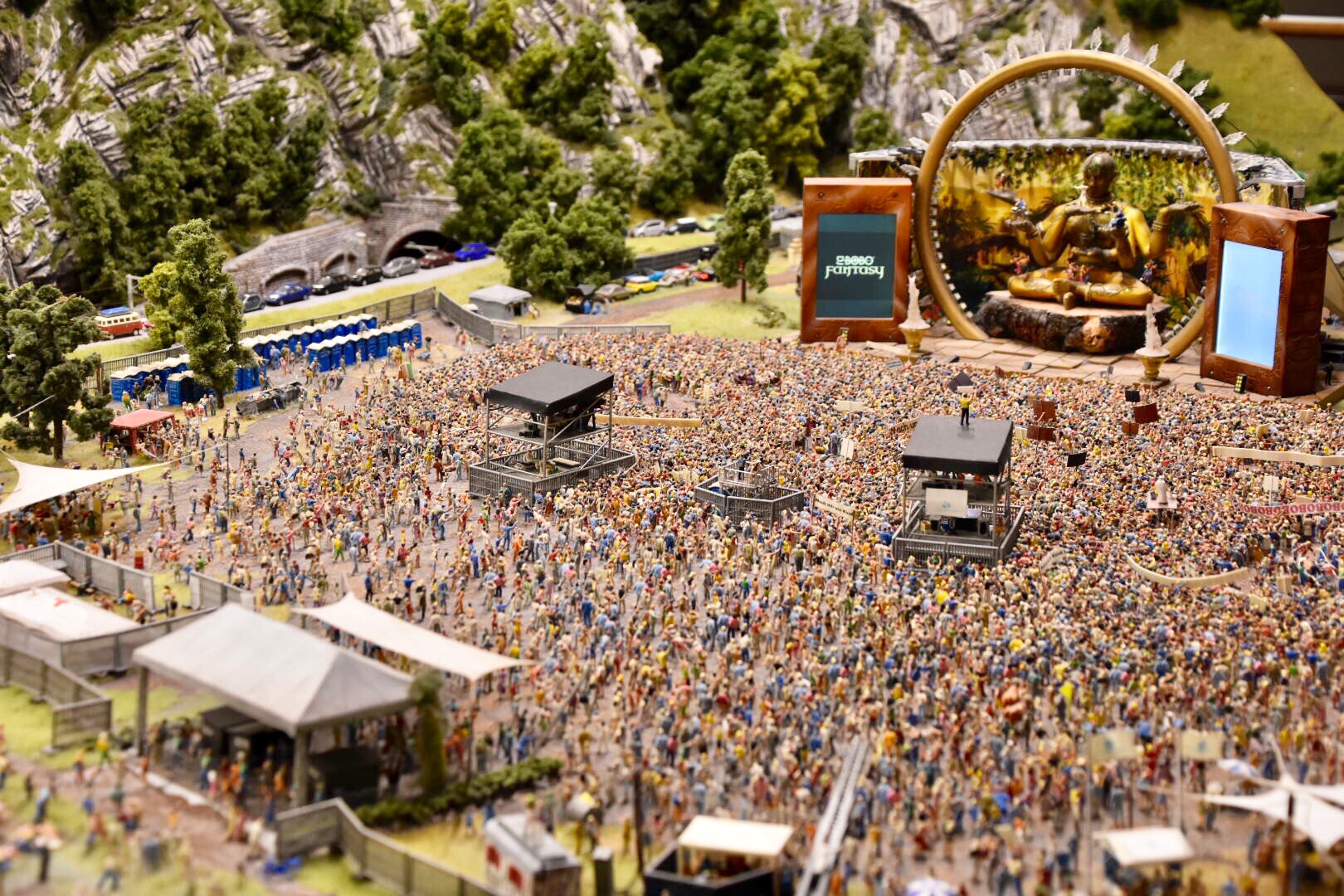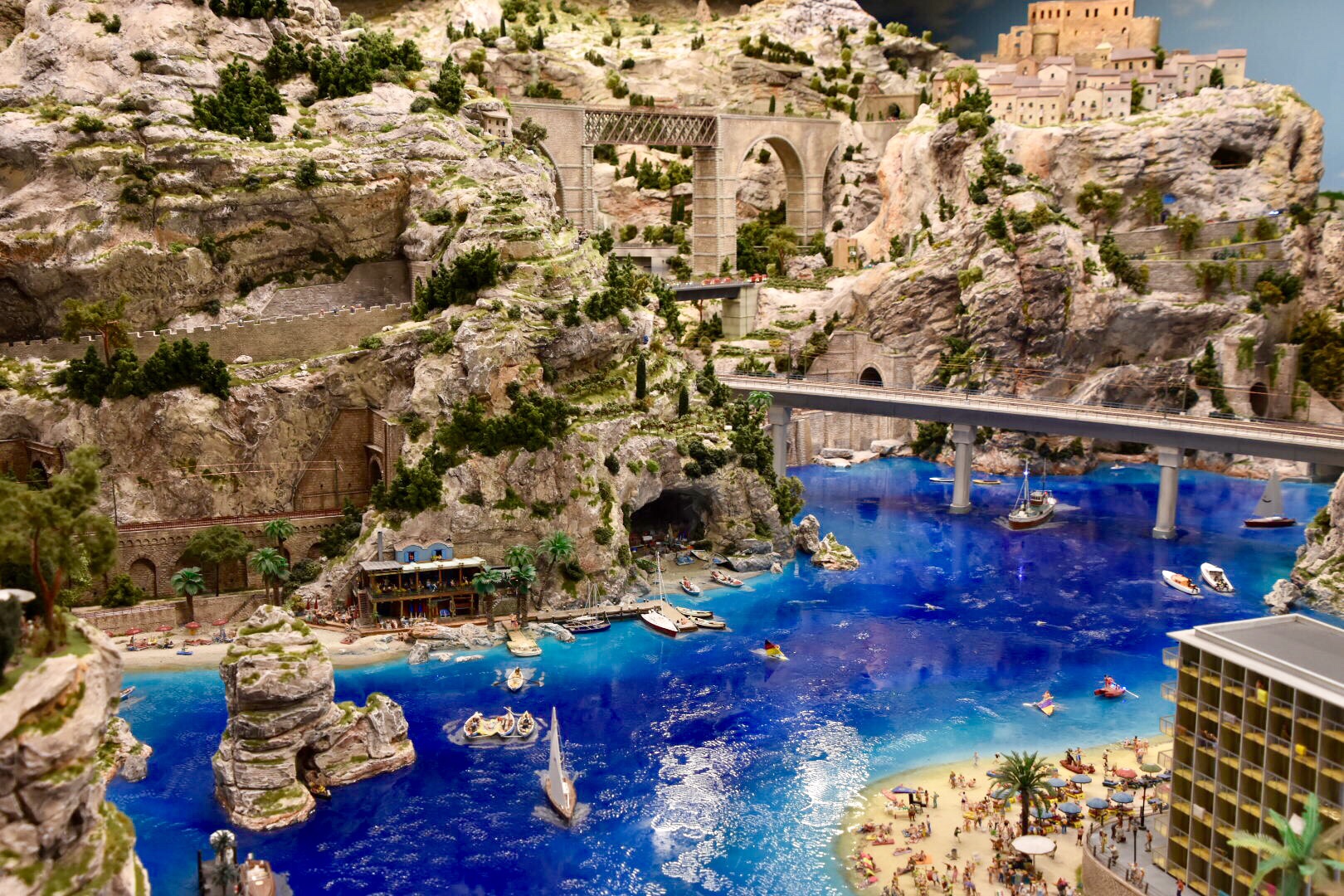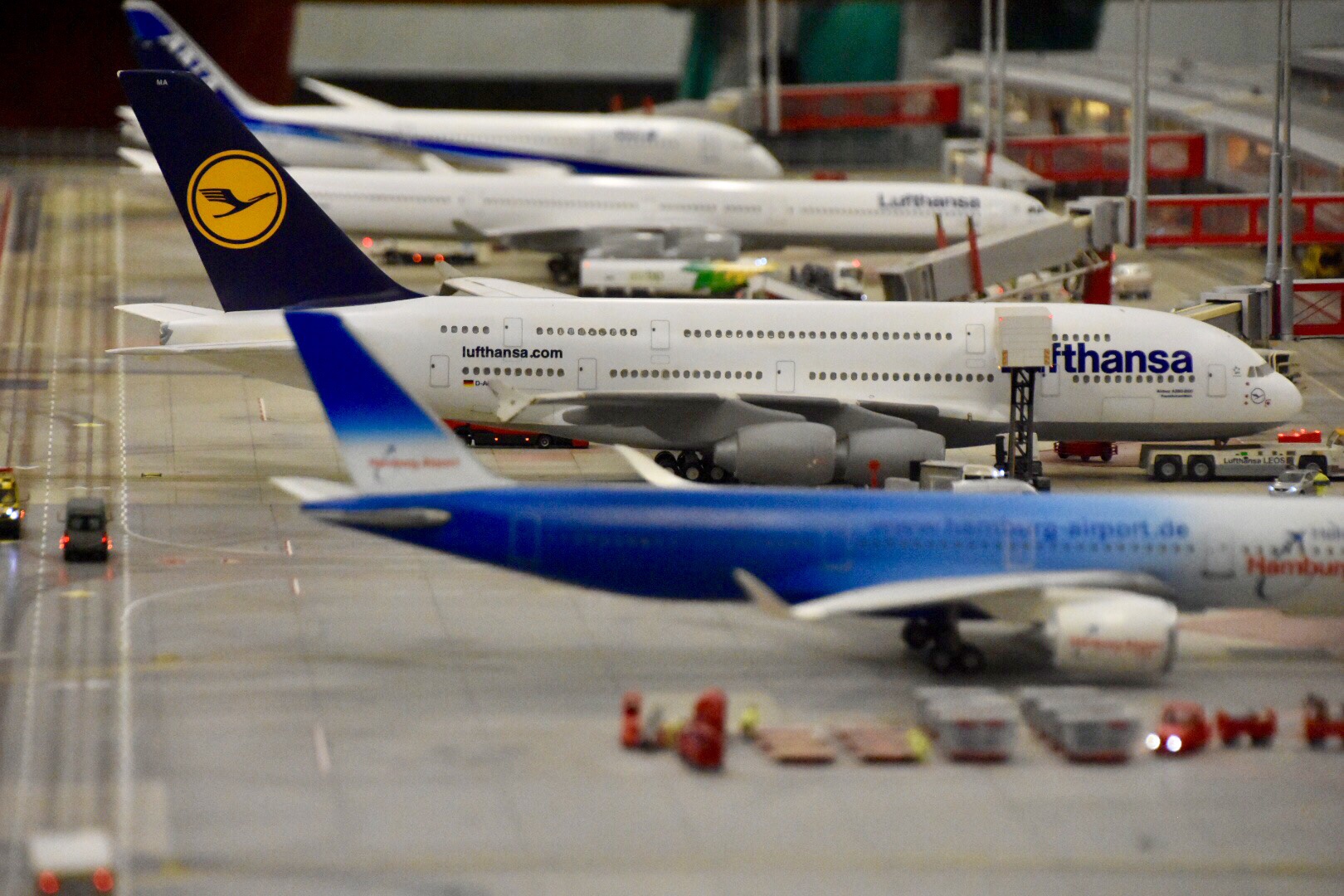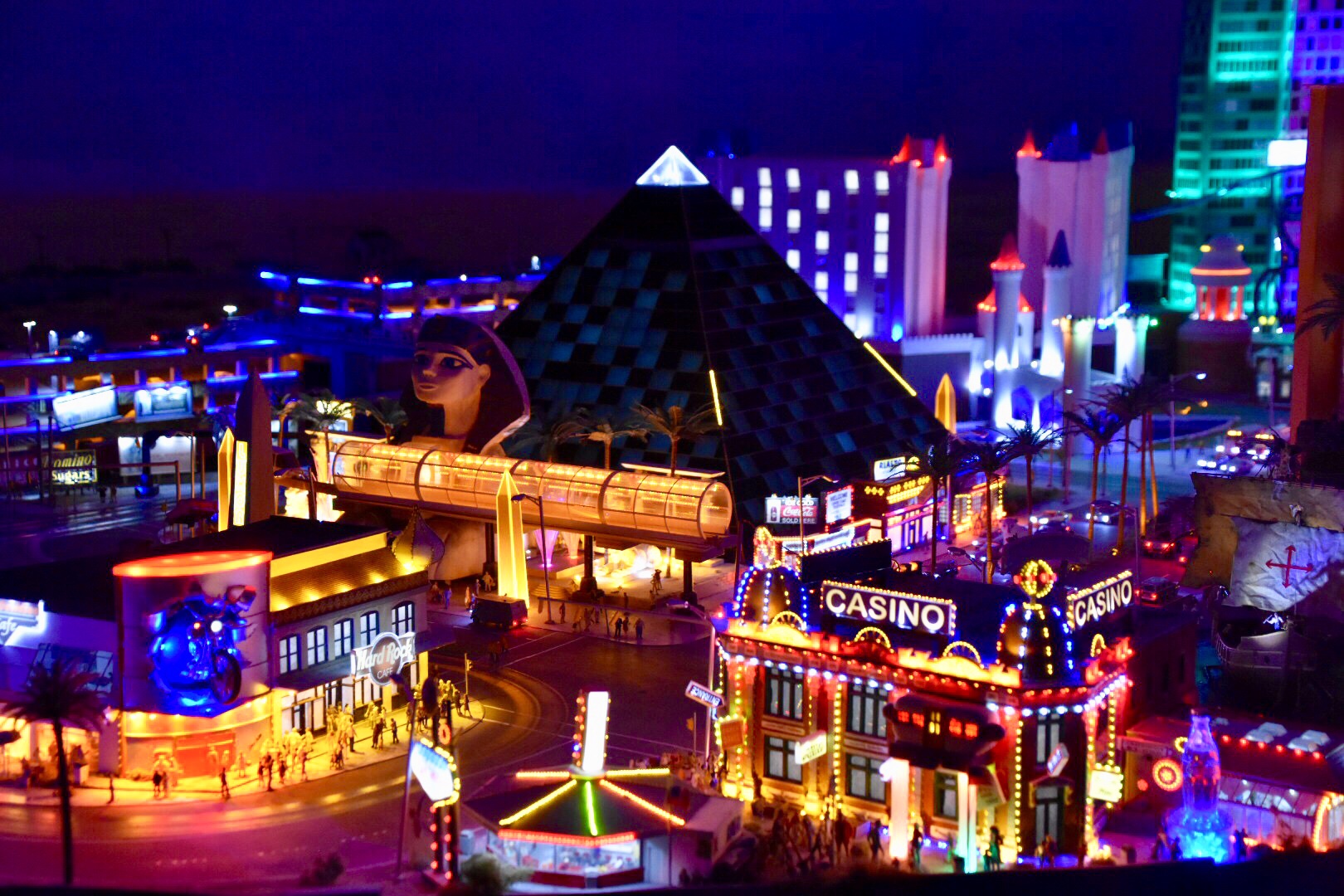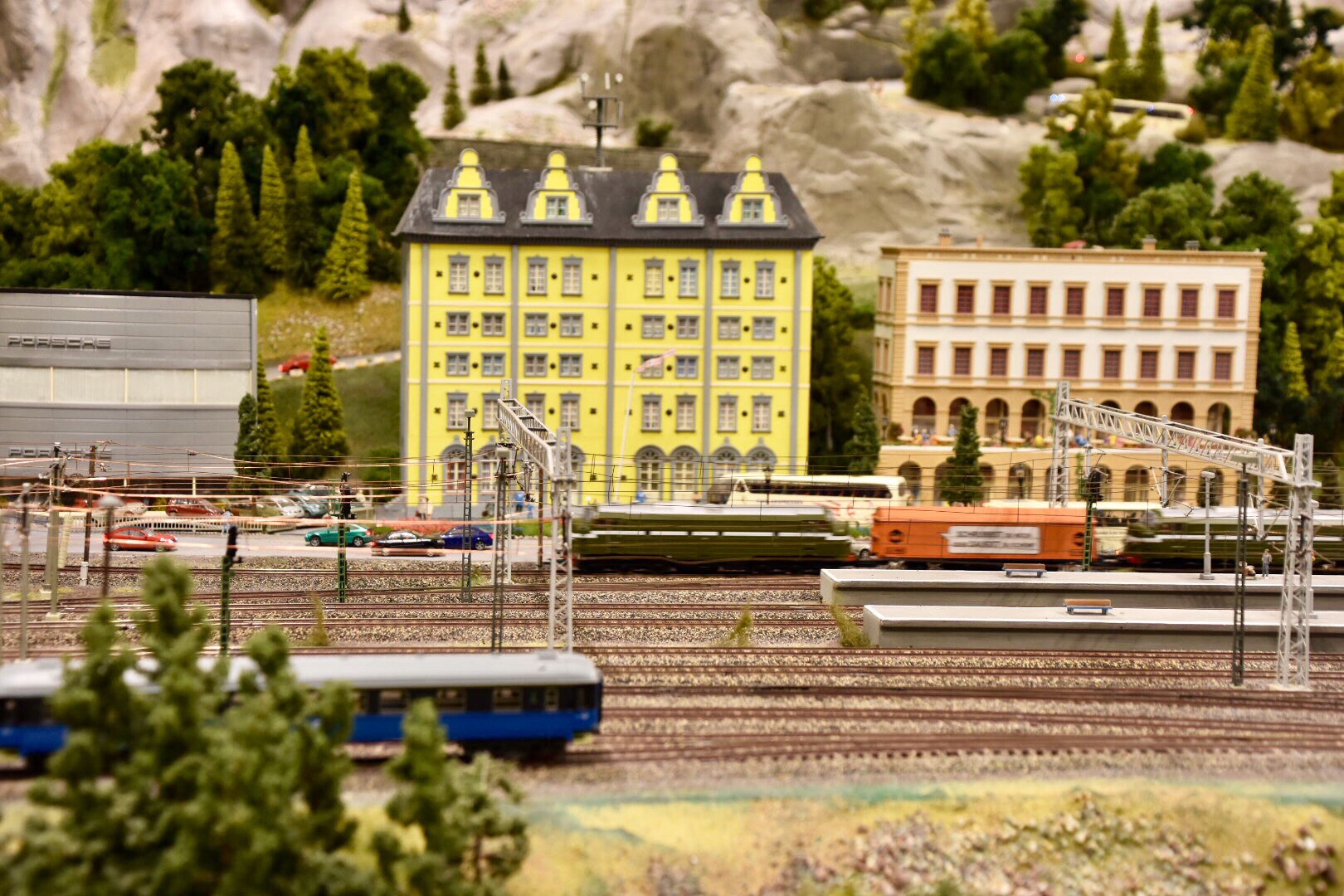 Back on board we were in time for the 80's and 90's music quiz but our 16 out of 20 wasn't good enough. The winning team scored 19. But then…our first victory at trivia in the Monty Python quiz…16 out of 17. We are now the proud owners of a key ring and a pen, each. Our late dinner meant we missed watching the "Chicken Wing Eating Competition" which was a shame. Looking around the ship, there are a number of people who look like they could be "professionals" when it comes to eating, so it could have been quite the spectacle. Next stop Oslo.