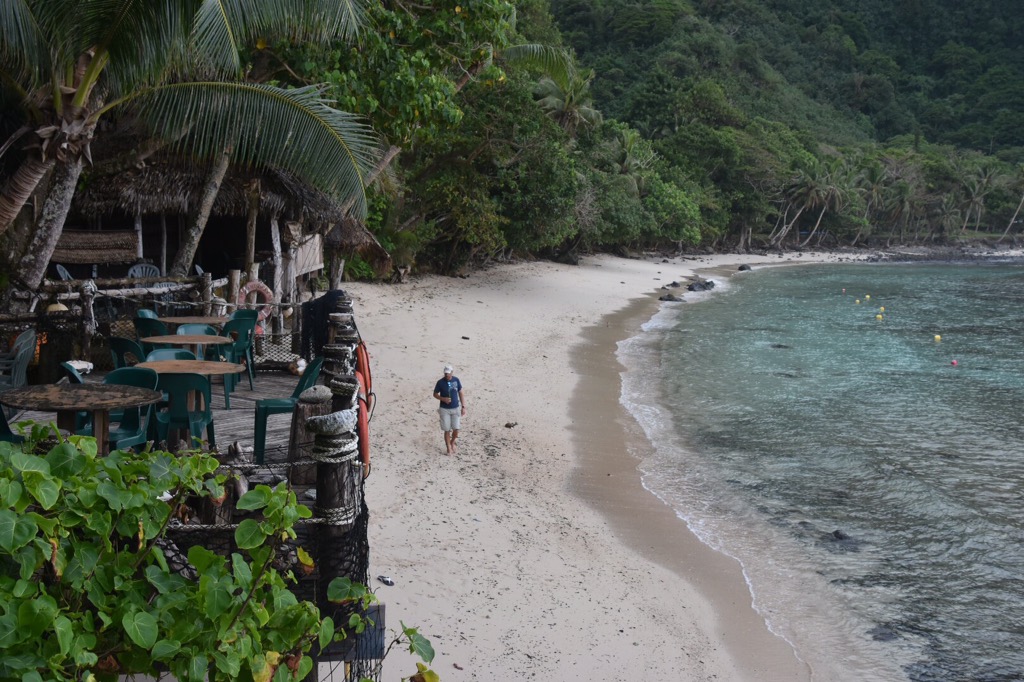 Pago Pago, American Samoa
Pago Pago pronounced Pango Pango on the island of Tutuila is the capital of American Samoa which as the name suggests in an American territory and one of only two below the equator. The island group is roughly the size of Washington DC with a population of 55,000 people. American Samoa came into being in 1899 when the Samoan islands were partitioned. The islands east of 171 degrees were grouped together and named American Samoa and the islands west of 171 degrees became known as German Samoa (then Western Samoa after WW1 and then just plain old Samoa in 1962). Samoa is pronounced Saa-moor. In 2011 Samoa switched over the international date line and is now 25 hours ahead of American Samoa, making it one of the first nations to welcome in the new day.
We all planned to meet up and go scumping but it ended up just Ghosha, Linda and I having a super day getting cheap one dollar buses around the island with the obligatory visit to the underwhelming museum. The buses were small converted pickups that hold between 12 and 20 people with "natural" air-conditioning and loud music blaring from cheap speakers. We were treated to the Samoan version of "how can you mend a broken heart". Barry Gibb would have been thrilled. We took another bus to Two Dollar Beach which cost five dollars entry (inflation). A nice little spot where many of the cruise passengers had gone. Then it was Tisa's Barefoot Beach Bar which is one of the top things to do in sleepy Am Samoa and we had a nice chat with Tisa herself. As we got back to the ship the heavens opened and we got soaked. Samoans are often huge people with feet that wouldn't fit into normal shoes. And that's just the women. American Samoa will be filed along with Nuku Hiva and Brunei as somewhere I'd not rush back to.
We'd had another five sea days before reaching AmSam and people were desperate to get off. My days have been scheduled around the four daily trivia events; I just kill time in between. We now have more stops than sea days which is a relief. Tomorrow we cross the date line and lose October 11th so anyone on the ship born on that day will not get a 2017 birthday.
You'll be glad to hear that I've finally mastered the intricate footwork of the Cupid Shuffle with the grace of a newly born giraffe. The "wobble" still eludes me but I'm working on it. As for the electric slide, far too technical at this stage in my formation dancing career.